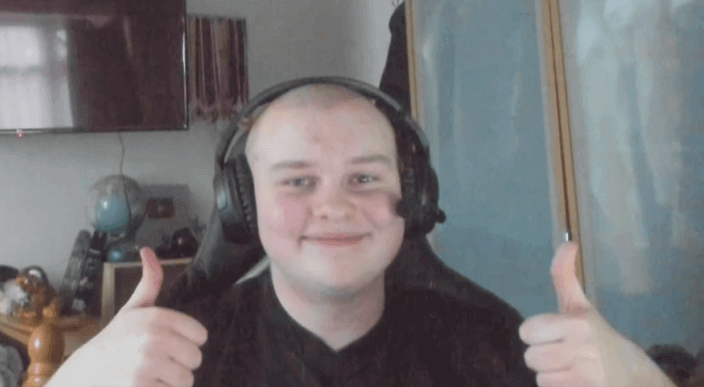 Many Fortnite fans consider Benjyfishy to be the best player in the world, nearly everyone else has him in their top 3. It's been a crazy year for the young god, so let's have a quick look at how he got to the top.
Benjy "Benjyfishy" Fish, who has just turned 16 years old, is a professional Fortnite player from Surrey, England. Much like his American rival, Kyle "Bugha" Giersdorf, Benjy wasn't featured at the early Summer and Fall Skirmish events. Instead, he burst on to the scene in the build up to the Fortnite World Cup.
On March 19th, 2019, following impressive performances in events like Share the Love and the Luxe Cup, Benjy was picked up by pioneering Esports organisation NRG. Here he would join his current duo and good friend, Martin "MrSavage" Foss Andersen.
Benjy and MrSavage qualified for the World Cup Finals with ease, and made themselves one of the most feared duos going into the event. They each also qualified for the Solo Finals. In New York, they took 14th place as a duo and Benjy finished 25th in solos.
.@benjyfishy is competing for millions this weekend at the fortnite world cup.. what's even more amazing is his story and what he plans to do with the money if he wins #nrgfam ???? pic.twitter.com/sW8aR1giC8

— NRG (@NRGgg) July 21, 2019

Despite netting himself a cool $ 100k that weekend, Benjy was very disappointed and felt that he had underperformed. Since then it is this drive to be the very best that has helped to push him further and further towards the top, picking up some incredible placements along the way.

After the World Cup, Benjy started to compete with his current duo, and fellow UK star, Kyle "Mongraal" Jackson. The pair formed a solid friendship and it quickly became clear just how talented they were.

For FNCS Trios, they teamed up with current Team Liquid pro, Dmitri "Mitr0" Van de Vrie. It's almost unbelievable just how dominate they were. Across the 5 weeks of qualifiers, they came 1st on 3 occasions, and 2nd on the other 2. The trio then won their heat, before surprisingly only taking 10th in the Grand Finals.

It was more of the same in FNCS Squads. Whilst there were some issues early on finding the right teammates, Benjy's name was consistently high on the leaderboards. Jaden "Wolfiez" Ashman and Nathan "Nayte" Berquignol joined Benjy and Mongraal at Grand Finals, and this time around they didn't disappoint. The squad finished in 2nd, earning themselves $ 120,000 to share out and add to their winnings from the weekly qualifiers.

Now it's time to see how Benjy and Mongraal can perform in FNCS Duos. They are off to a good start, at time of writing we are 2 weeks in and they have already qualified for the next stage. Could this be the event that finally sees Benjyfishy on top in Grand Finals? I think it just might be!

KINGS OF SWEATY @Mongraal pic.twitter.com/F1Loy3xONr

— benjyfishy (@benjyfishy) March 25, 2020

Competitive Fortnite isn't the only area that Benjy has been thriving in though. When he joined NRG, he was averaging less than 100 views on Twitch. Now, his personal brand is growing daily. His YouTube channel boast 655k subscribers, his Twitter 543k followers and he and Mongraal are undoubtedly the most popular Fortnite streamers in Europe.

This is just the start of what has the potential to be a long and successful career in Esports and content creation. Although he certainly gets hyped after picking up an insane kill or two, Benjy is one of the least toxic people in the community. He is a great role model for budding gamers, and an example of how to do this thing the right way.

Fortnite Tracker Feed

---