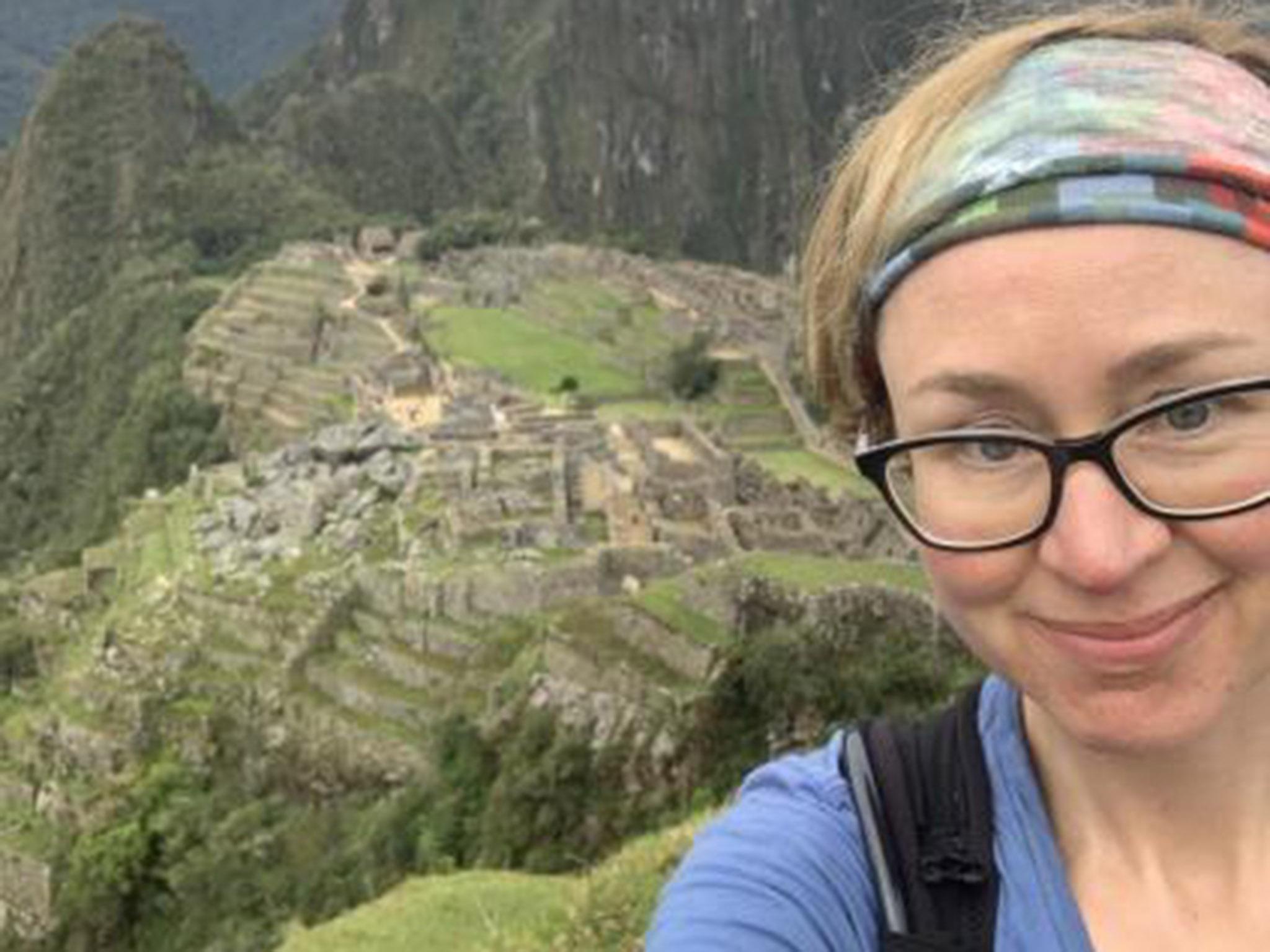 Hundreds of British travellers stranded in Peru may finally be rescued this week after the country closed its borders and halted all flights amid the coronavirus outbreak.
Peru, which attracts the highest number of UK tourists in South America, is under lockdown, with official permission required for any non-local journey.
Almost 600 British and Irish nationals have been seeking an escape route for the past week.  While French and Israeli citizens have been airlifted home, the UK government had initially offered only the possibility to pay at least $ 3,000 (£2,600) for a seat on what would be a "crowdfunded" charter flight from the Colombian airline, Avianca.
Download the new Independent Premium app
Sharing the full story, not just the headlines
But in the past few hours British travellers have been emailed to say that "several repatriation flights" should operate this week – with passengers asked to pay only £250, after they have returned home safely.
The flights may depart from military airports instead of civilian facilities.
"We will update you on details as soon as they are available and we are in touch with the Peruvian authorities to secure the necessary permissions," the stranded travellers have been told.
Passengers with underlying medical conditions, including respiratory or mobility issues, or who are over 70, are to be prioritised. But anyone showing symptoms of Covid-19 will be unable to fly.
The foreign secretary, Dominic Raab, spoke to his counterpart in Peru today, Gustavo Meza-Cuadra on Saturday afternoon.
He said: "Amidst all the challenges of tackling Coronavirus, we committed to working together in the coming days to enable UK nationals in Peru and Peruvian nationals in the UK to return home."
Sarah Baxter, a journalist currently stranded in Peru, told The Independent: "I started the day feeling low, with the supposed announcement of no humanitarian flights by a Peruvian minister, but ended feeling far more positive.
"My main concern at the moment is internal travel. Realistically, or at least ideally, we need a flight to get from Cusco to Lima. It is a 24 hour road journey. Also, there are, according to data we've collected on our WhatsApp group, more of us stuck in Cusco than in Lima.
"A group of French tourists who were supposed to travel overland to Lima to join their country's repatriation flight were denied permission to get to the capital.
"Provision also needs to be made for the smaller pockets of people in places such as Arequipa, Puno, Iquitos etc."
As nations around the world impose ever-stricter controls on flights and border crossings, hundreds of thousands of British traveller are still trying to get home.
The Foreign Office is warning against all but essential travel anywhere in the world.
The Independent calculates that at least 200,000 UK holidaymakers have still not returned from short-term visits abroad.
While many are in European and Mediterranean destinations, from which flight links are still reasonable, there are pockets of British tourists in Latin America where airline options are much more scarce.
Now attention is switching to a group of 20 young British travellers in Honduras. 
Rachael Yates, whose daughter Flossy is among them, said: "These young people have been living in Honduras for nearly eight months, as volunteers through Project Trust.
"They are all recent school leavers and are each based in remote villages supporting local children to learn English.
"As the coronavirus situation escalated last week Project Trust had made arrangements to pull the youngsters out, with flights arranged on Monday.
"The Honduran president placed the country in lockdown on Sunday and the teenagers are now stranded.
"Despite the best efforts of Project Trust over the last week they have been unable to secure travel home.
"So far the British Embassy and the FCO have failed to assist. Project Trust and the families and parents are becoming increasingly concerned for the health, wellbeing and safety of our children.
"The stress, anguish and anxiety caused by this situation cannot be overstated. Our children are scared and isolated and the parents are distraught and feel totally helpless."
A Foreign Office spokesperson said: "We recognise that any British people currently overseas may be nervous about the impact of coronavirus on their travel and their health.
"We are in close contact with travel providers and our international partners to provide support to those British people affected by ongoing measures to prevent the spread of Covid-19."
Mark Swords, managing director of Swords Travel, asked: "Please can we get support for Cuba next? We have clients that are currently not due to depart until 26 March with VirginAtlantic and panicking that the airport may shut down on the 23rd."
International airlines are currently permitted to land in Cuba with Cuban nationals and foreign residents and take off with passengers without symptoms of coronavirus.
The Cuban government is expected to tighten its travel restrictions in a broadcast to the nation on 23 March.