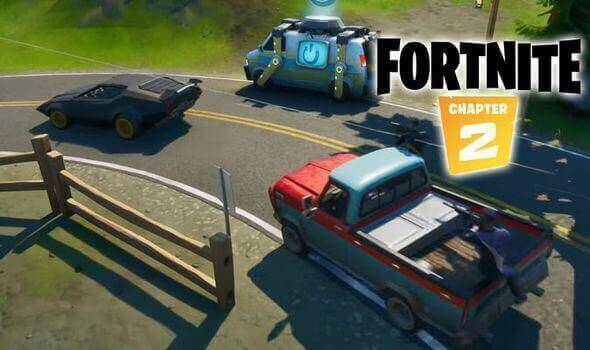 Fortnite fans are not happy following an announcement from the developers regarding the new car vehicles.
The Fortnite Season 3 trailer teased that, as the water levels around the map receded, some of the previously motionless cars would become driveable. No official date was given, but many players expected this to happen around the half-way point of the season.
Further down the line, a source from within Epic Games gave multiple leakers information on what was coming. They were correct on a number of things, and revealed that cars were set to launch on July, 21.
However, the v13.30 patch dropped on Tuesday, and the vehicles were nowhere to be seen. In fact, the normal farmable cars were even removed from the game, meaning a severe lack of metal.
People then began to speculate over the true release date. These guesses were based on scheduled water level changes and challenges. We now know that these estimates are also way off.
Fender bender? #NoSweat.
Run out of gas? That's not covered.

Our lawyers are currently sweating the policy details and fixing typos like 'otter coverage' instead of auto coverage. Due to this, many vehicles got taken for inspection.

Expect a few weeks until we're road ready. pic.twitter.com/6YdPara80q

— Fortnite (@FortniteGame) July 23, 2020
Perhaps after seeing the amount of disappointment amongst the community, Epic have posted a brief statement to Twitter.
Based on the wording, it seems like they have run into some unexpected bugs with the cars. Crucially though, they added "expect a few weeks until we're road ready".
This puts the arrival of the new vehicle fairly close to the planned end date of Season 3. Based on what we've seen so far in Chapter 2 though, we will see at least a couple of weeks worth of extensions.
This timeframe has unsurprisingly been met with plenty of criticism, but at least we know now. It will be exciting to see how cars play out in Fortnite, but for now, we'll just have to hang in there.