One of Fortnite's most coveted free agents just announced he's off the market
Widely known for his… mastery of the storm surge meta, Bucke finally announced he would be playing under the Built By Gamers banner for the foreseeable future
Bucke parted ways with Envy in June of 2020, materializing Envy's exit from Fortnite competitive after a year-and-a-half long stint. To top things off, it was around that same time Bucke was wrapping up his 60 day competitive ban for colluding in the Duo FNCS qualifier (Week 1)
Needless to say, Bucke came back incredibly hungry and worked incredibly hard to get back to this point. While this upcoming Solo FNCS will be the first major Epic Games tournament Bucke competes in, he's already showing that placing on the leaderboards won't be a problem
Just last Sunday, Bucke secured 5th place in Dreamhack's $ 250,000 Solo tournament – good for $ 3,850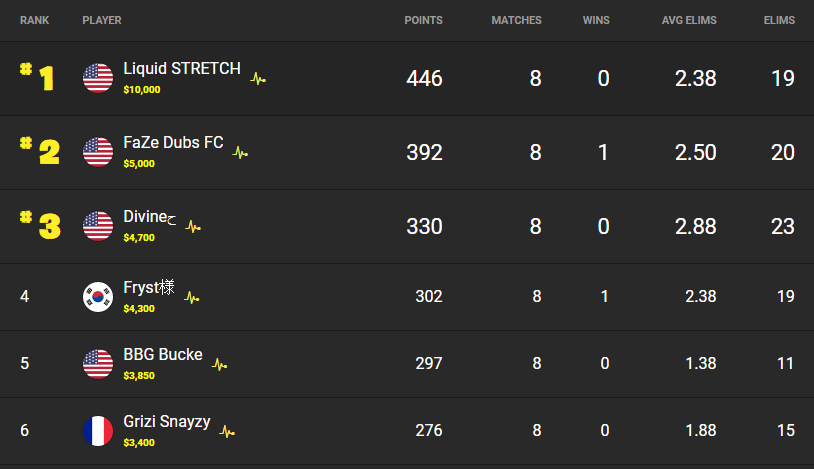 Image courtesy of… us. Who did you expect?
We know the guy is still a beast… and who can stay mad at the guy who utilized his father's help to qualify for the Solo World Cup finals?
After Bucke's longtime teammate Kreo (who was also banned under the same collusion charges) joined Built By Gamers, it feels intuitive for Bucke's next org to be alongside his friend. BBG event went as far to tease a new recruit just 5 days ago
BBG _ ? ??

— BBG (@builtbygamers) July 19, 2020
Everything leads us to today: the big announcement
JUST SIGNED THE MOST EXPENSIVE PLAYER IN FORTNITE

Welcome @BuckeFPS pic.twitter.com/OT3QnrYcY9

— BBG (@builtbygamers) July 21, 2020
Now that Bucke is officially a part of BBG, we can start having conversations about putting the org on par with some of the T1 teams. This past month has been phenomenal for BBG's talent acquisition squad to say the least
When Ronaldo left BBG earlier this year, the team was looking a tad slender. Ajay, Spades, and Kreo (of course) were the only active players left. Then just a couple of weeks ago, BBG dropped the first bombshell, picking up Calc and Haz
As far as brothers who compete in Fortnite, these two are about tied with the x2 Twins in skill and notoriety. With identically huge personalities to boot, these players are going to offer ample bang for their buck(e)
In conclusion, we see you BBG. Follow us on Twitter for more competitive updates!