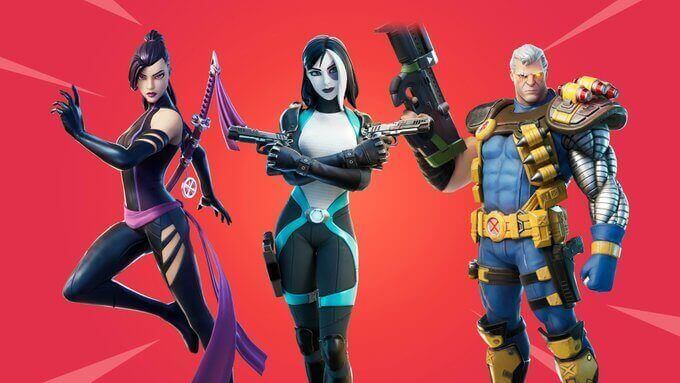 Adding to the Marvel Comics collaboration which recently saw Deadpool take over Fortnite, the X-Force Bundle has introduced a range of exciting new cosmetics.
Following a recent update, the X-Force Bundle is now available from the Fortnite Item Shop. It can be found under the Featured tab with a selection of different buying options.
Powered by a shrouded past, a twisted future, and a whole lot of luck.

We've called in Psylocke, Cable, and Domino to show you how it's done ?? Get the X-Force Bundle in-game now! pic.twitter.com/H4ClXlkYY8

— Fortnite (@FortniteGame) April 17, 2020
If you want the most bang for your V-Buck, then the bundles are the way to go. Priced at 3,000 V-Bucks, the X-Force Outfits Bundle will give you the three new skins: Psylocke, Domino and Cable, as well as the Shurayuki, Domino Pack and Cable Cloak back blings.
You can also pick up the X-Force Gear Bundle for 2,500 V-Bucks. Purchasing this will unlock the Psi-Blade, Probability Dagger and Unstoppable Force harvesting tools, as well as the Psi-Rider glider (try saying that fast 10 times without messing up).
The items are also available separately at the following prices:
Psylocke outfit and Shurayuki back bling – 1,500 V-Bucks
Domino outfit and Domino Pack back bling – 1,500 V-Bucks
Cable outfit and Cable Cloak back bling – 1,500 V-Bucks
Psi-Blade harvesting tool – 1,200 V-Bucks
Psi-Rider glider – 1,2000 V-Bucks
Probability Dagger harvesting tool – 800 V-Bucks
Unstoppable Force harvesting tool – 800 V—Bucks