The highly anticipated third season of Fortnite Chapter 2 is live with a brand-new Battle Pass and a partially flooded map.
Battle Pass
Available for the usual price of 950 V-Bucks, the Season 3 Battle Pass offers a range of new skins, Back Blings and other cosmetics. For DC fans at least, the most exciting addition will be Aquaman, but you'll have to complete a series of challenges to unlock him.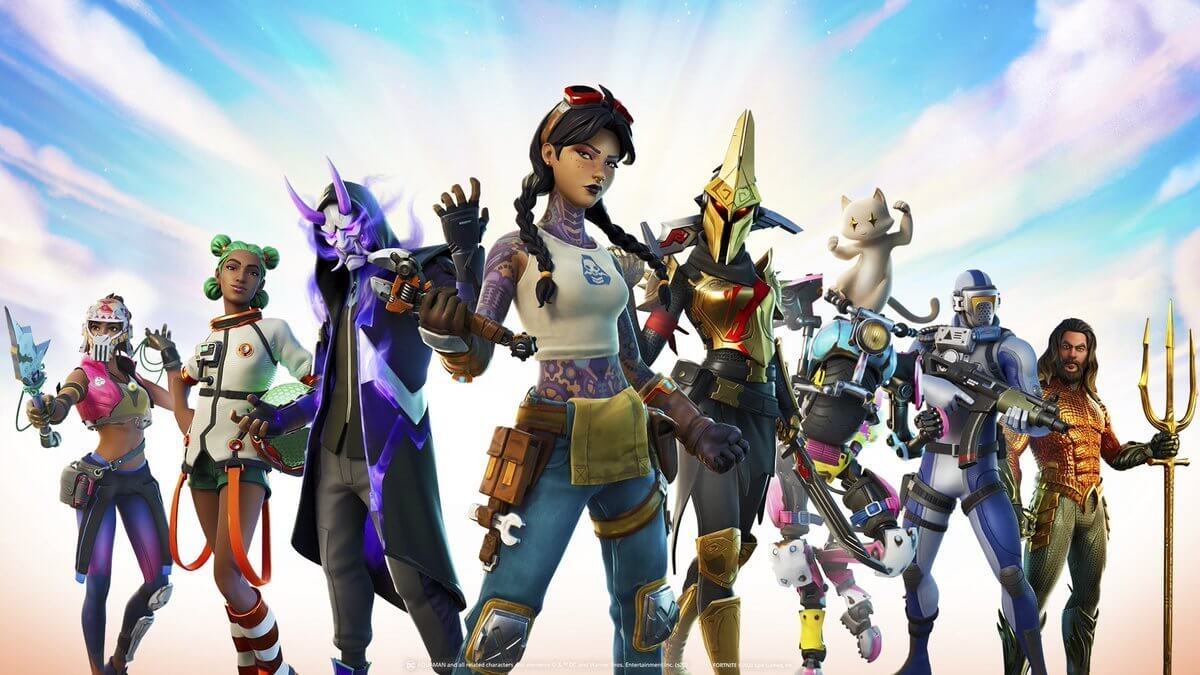 Ocean, Fade, Scuba Jonesy, Jules, Kit, Siona and Eternal Knight will each be unlocked as you gain XP and progress through the Battle Pass. As has become customary in recent seasons, many of these outfits will also have bonus styles available to unlock.
Another concept carried over from last season is the ability to fully customize an item to create something unique. This time though, rather than Maya, it is the "Brella" umbrella that you can design. Again, completing weekly challenges will allow you to edit a whole bunch of features.
Map Changes
As Fortnite leakers have been predicting for some time, a significant portion of the Battle Royale island has been covered with water. Interestingly though, the water level will begin to gradually drop throughout the season. This is confirmed on the Epic Games website, "As time goes on and water recedes, even more locations will be uncovered".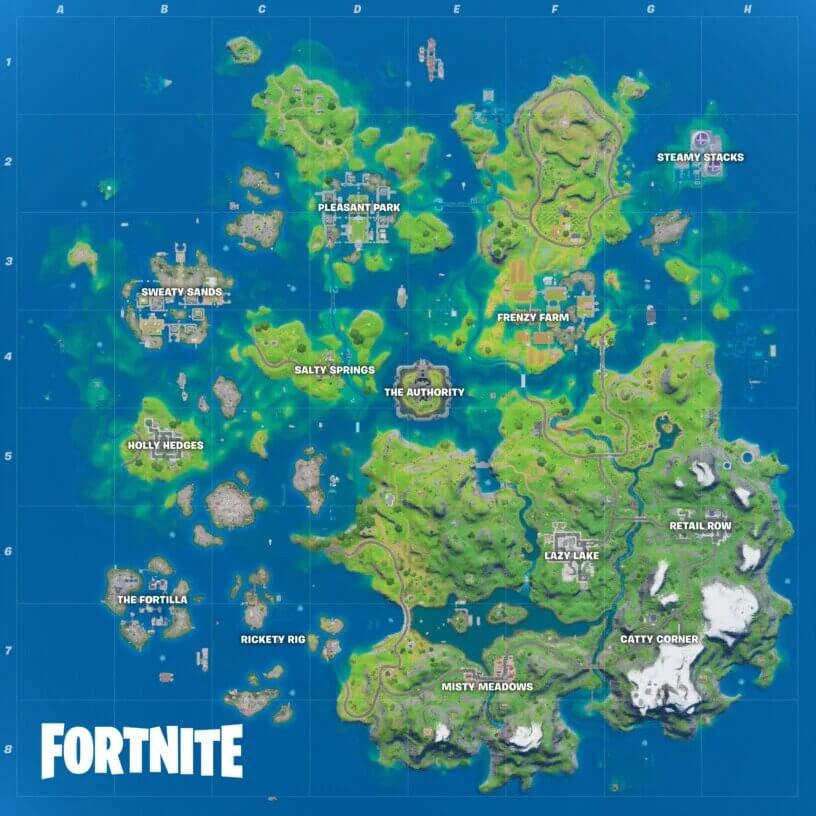 Above is an image of the Season 3 map including the names of all updated POIs. As you can see in the bottom left corner is now home to the Rickety Rig and the Fortilla. Following its destruction during "The Device" event, The Agency has been refortified and rebranded as The Authority.