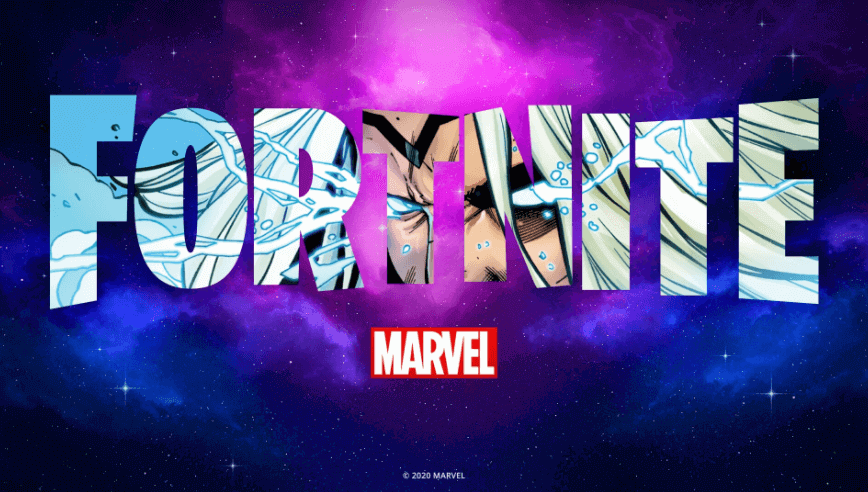 Epic Games has posted a teaser for the next Season of Fortnite and revealed the launch date.
Almost out of nowhere, we are just days away from the beginning of Fortnite Season 4. We have become accustomed to huge delays and long drawn out seasons so far in Chapter 2, but it seems that this time around things are different.
In Epic Games' recent blog post announcing the #FREEFORTNITE Cup, it was the insane prizes and high stakes apple-eating contest that grabbed everyone's attention, but there was another exciting message.
"Players on iOS devices will be left behind on Chapter 2 – Season 3 while everyone else jumps into the Chapter 2 – Season 4 launch on August 27."
A new tweet from the official Fortnite account further validates this August 27 start date, as well as some of the leaks we have seen relating to the Season 4 theme.
????? pic.twitter.com/0U7fFnrTsW

— Fortnite (@FortniteGame) August 21, 2020
Fortnite's post appears to be the first Season 4 trailer/teaser, confirming a Marvel crossover. It seems likely that we will be getting a fully Superhero based Battle Pass, with Thor potentially being the tier 100 skin.
Popular Fortnite leaker @HYPEX has been predicting this for a while, based on information given to him by a source inside Epic. Hypex has also mentioned that there may be a Marvel themed POI, a Wolverine skin and comic books that can be collected in the map.
Ok now that my source was right, here's some more info:

– There will be a Marvel/Thor POI
– There will be a Wolverine skin
– They also had a Peely with little banana claws concept (like to the "Wolverine Banana" meme)
– Comic Books pages will be found and collected in the map

— HYPEX (@HYPEX) August 21, 2020
Whilst Marvel fans will be excited to hear about another Fortnite collab, other gamers are growing tired of these promotions. For those who are not interested, it feels like a step away from the classic Fortnite lore.
With less than a week until Season 4, we will soon discover whether gimmicks like the Marauders and Sharks will be staying long term. It will also be interesting to see if the controversial Charge Shotgun remains, and if not, what replaces it.