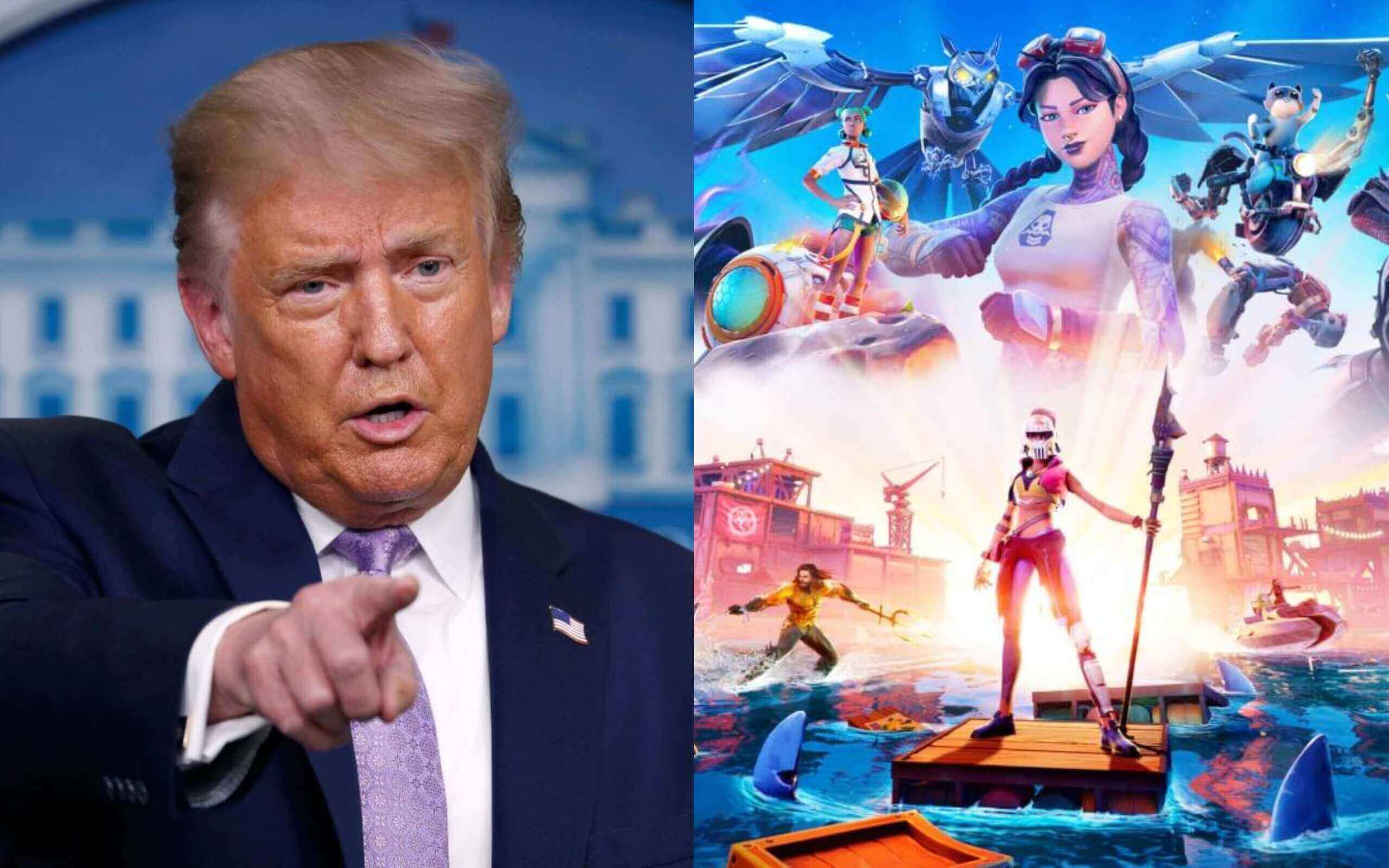 News of a ban on transactions with Tencent had gamers across the US worried about the potential impact on a huge selection of popular titles.
Due to concerns over national security, President Donald Trump announced an executive order which will prohibit Americans from making transactions with Tencent. The Chinese based holding company fully or partially owns many leading games studios.
On this list, alongside the likes of Riot Games and Activision, is Epic Games. Tencent holds a 40% ownership stake in Epic, the team behind Unreal Engine and of course, amongst other games, Fortnite.
The phrasing of Trump's ban made for a lot of confusion as to who would actually be in the firing line. Thankfully, this has now been clarified by White House officials. LA Times reporter Sam Dean took to Twitter to explain:
This was pretty much impossible to tell from the EO itself—I also had a ?? moment that they were roping in Riot et al when I first read it—but "we just mean WeChat" is the WH line for tonight.

But banning all transactions on/with WeChat alone is still WILD.

— Sam Dean ?? (@SamAugustDean) August 7, 2020
So it is only mobile payment app WeChat, and possibly with a separate order, social media sensation Tik Tok that will be affected for now. With Epic Games just recently closing a successful funding round with an extra $ 1.78 billion to work with, investors will be breathing a sigh of relief.
What exactly this could have meant for US Fortnite players is unclear. As Fortnite is free-to-play, in-game purchases such as Battle Passes and skins would likely have been ruled out.
But alas, there was no need to panic. For the apps that are targeted by the ban, changes will come into effect on September 20th.
Source Fortnite Tracker Feed