Fans have been waiting for this for a long time. The Travis Scott Fortnite event is here, and it's called Astronomical.
Fortnite have officially announced their next major in-game event, this time a collaboration with chart-topping rapper, Travis Scott. Labelled by Epic Games as a "one of a kind musical journey", the experience will include the world premiere of a brand-new track.
With leaks pointing to a Travis Scott crossover for months now, it is clearly a project that they have put a lot of time and effort into. Following the success of the previous Pleasant Park concert hosted by Marshmello, Astronomical is set to be quite the spectacle.
In order to ensure that players around the world all have a good chance to attend, the developers are putting on a number of shows at different times. Check out the schedule below:
FRIDAY, APRIL 24, 2020 AT 12:00:00 AM GMT+1
FRIDAY, APRIL 24, 2020 AT 3:00:00 PM GMT+1
SATURDAY, APRIL 25, 2020 AT 5:00:00 AM GMT+1
SATURDAY, APRIL 25, 2020 AT 4:00:00 PM GMT+1
SATURDAY, APRIL 25, 2020 AT 11:00:00 PM GMT+1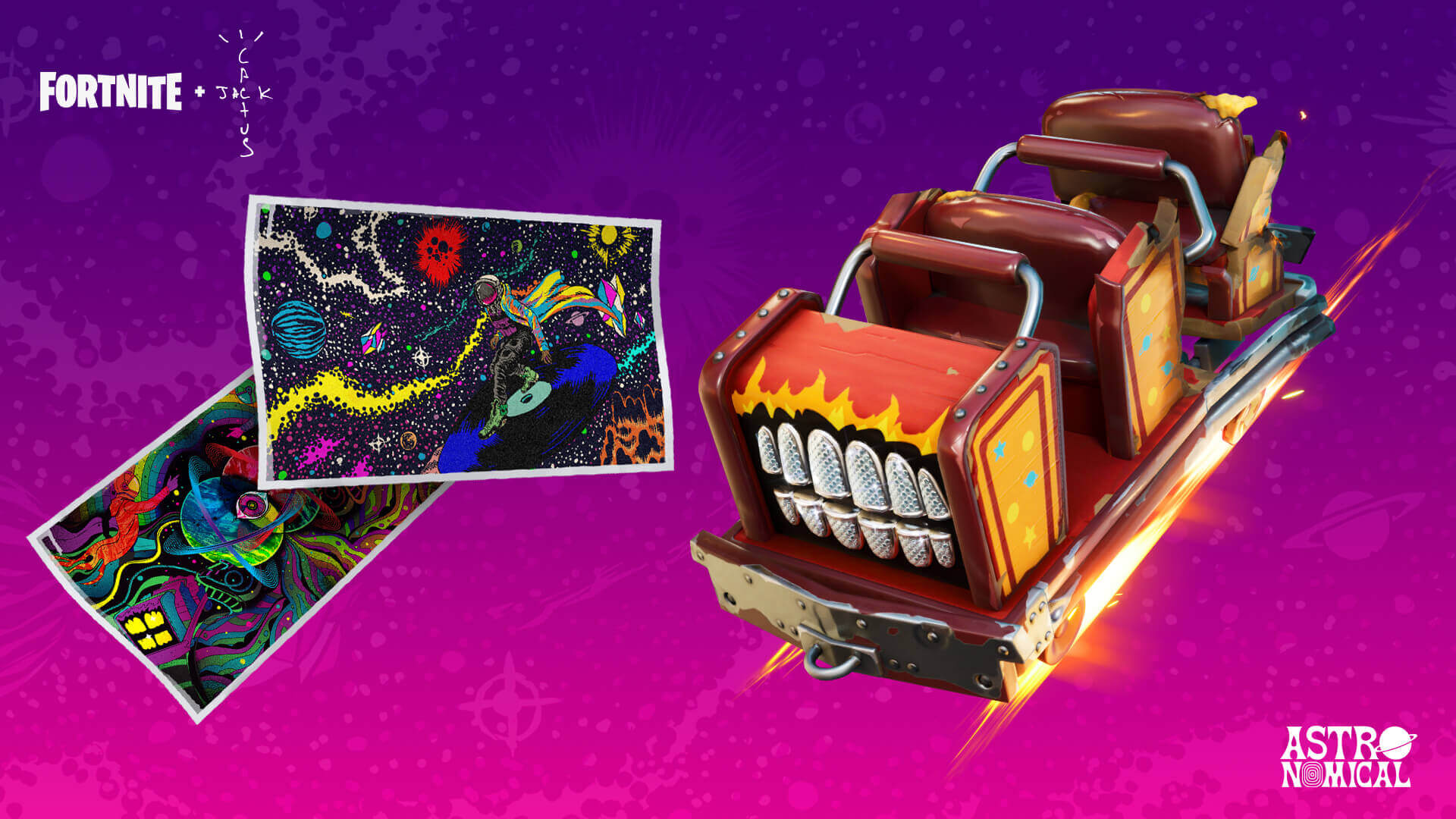 As well as the event, Travis Scott is also the newest addition to the Icon Series. His outfits, emotes and more will be available from the Item Shop starting on April 21. On top of this, all those who attend any of the Astronomical events will receive the free Astroworld Cyclone Glider and two loading screens.
You can read the full announcement blog post from Epic Games here.