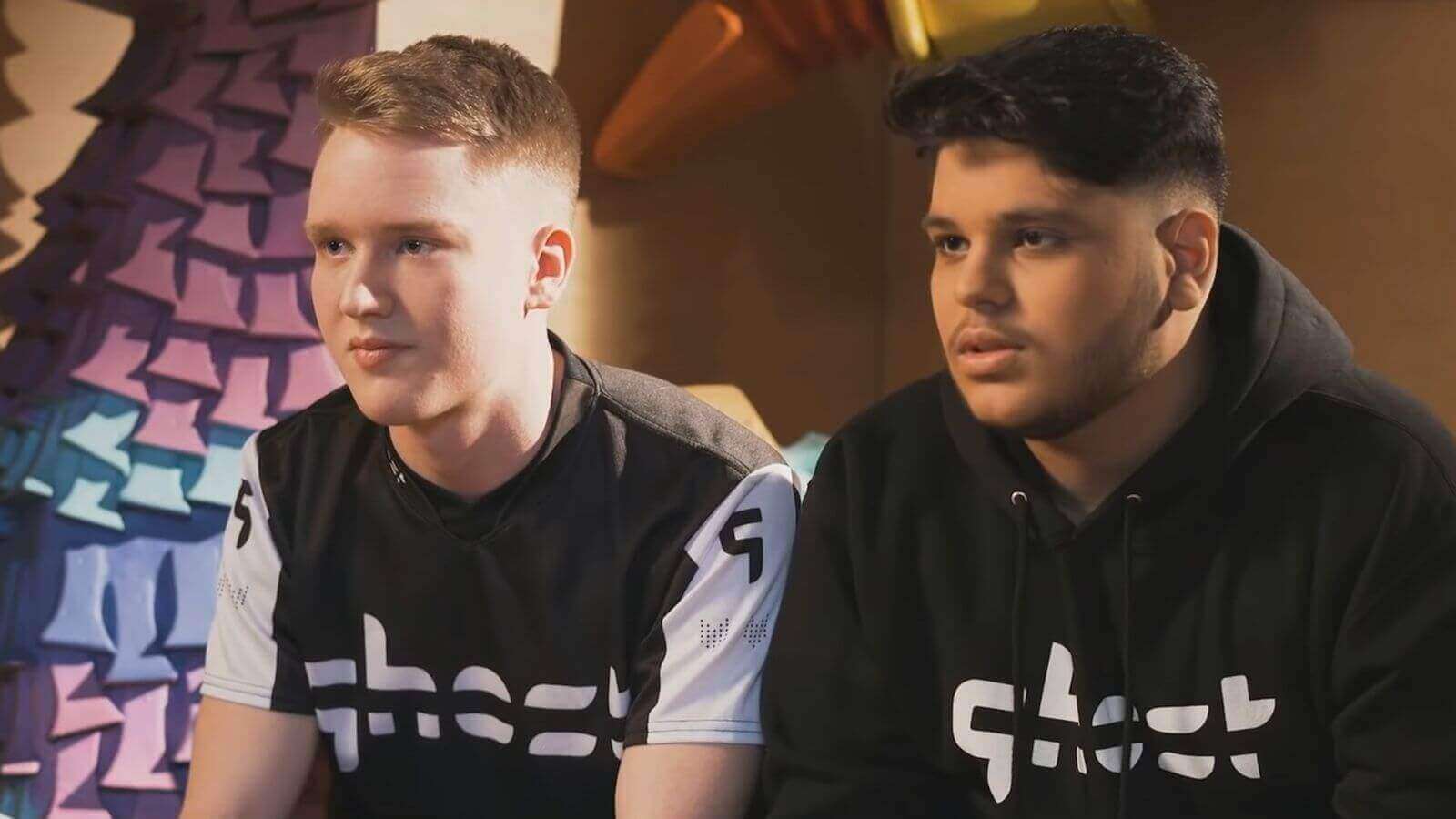 The legendary EU controller duo are finally back together and they mean business.
Ghost Gaming stars Issa and Kamo put on an impressive performance in this weekend's FNCS and successfully qualified for the next stage of the tournament.
After narrowly missing out on qualification for the World Cup Duo Finals with his long term teammate Liam "Kamo" Fillery, Issa "Issa" Rahim went to New York alone. He picked up 37th place in the Solo Finals, in what was sadly his last major Fortnite event for a very long time.
qualified for finals w/ @KamoLRF (top 50), still got it after a 5 month break ?? pic.twitter.com/W6FGwqxnS8

— issa (@issa) March 28, 2020
A persistent wrist injury prevented Issa playing the game for over 5 months, and it took even longer for him to feel ready to hop back into competitive. Barring a few Cash Cups here and there, FNCS Duos Week 2 was his first proper tournament back.
It was great to see him and Kamo teaming up once more, and even better that they managed to pop off and qualify for heats first time around. Kamo never stopped grinding, making it to Grand Finals in both previous FNCS events, including a 4th place finish in Squads.
Credit to Ghost Gaming for sticking with Issa throughout this extended spell without content or prize money. Now they will reap the rewards of keeping him on the roster, as he and Kamo look to be a force to be reckoned with going forward.
Originally Published Here Fortnite Tracker Feed