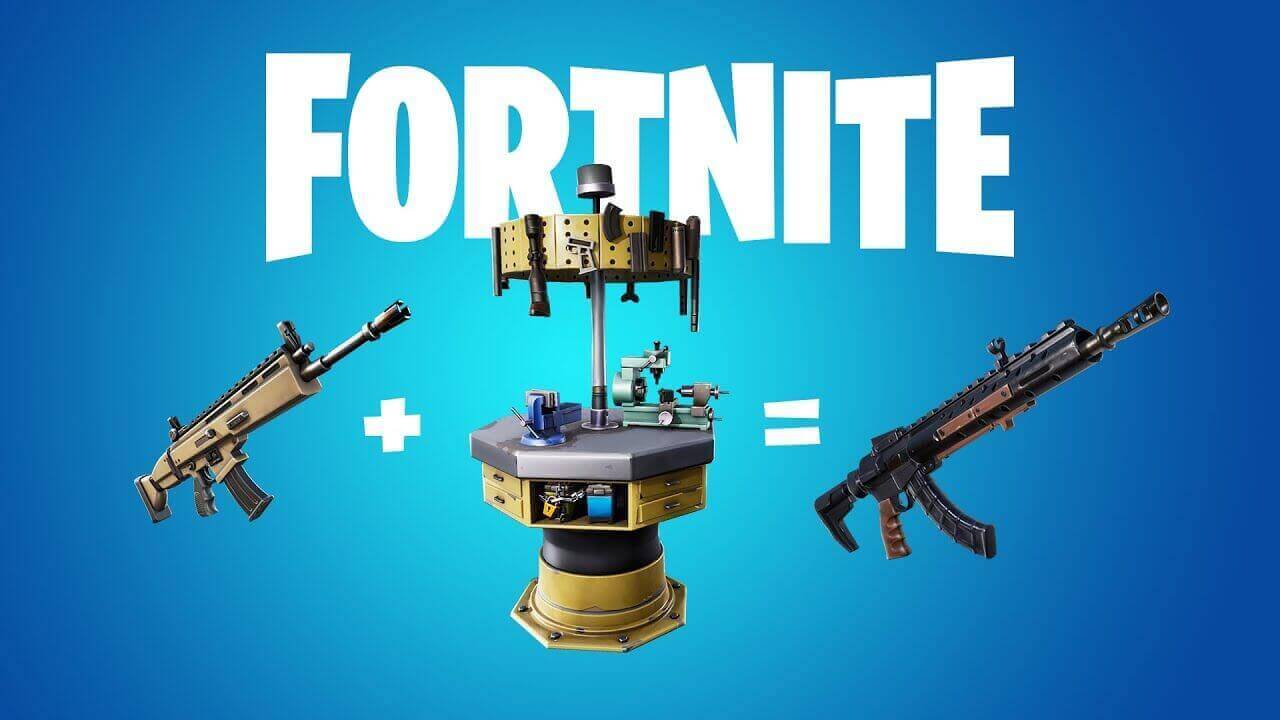 Sidegrading has got to be one of the most underutilised features in Fortnite, but it still has a lot of potential.
Earlier this year, Epic Games introduced Sidegrading. This new feature allows players to swap out a regular Assault Rifle for a Heavy Assault Rifle of the same rarity using one of the many Upgrade Machines around the map.
Whilst this was certainly an interesting concept, it never really took off, and some people probably already forgot it was in the game. Largely, this is because the Heavy Assault Rifle is not a particularly popular weapon. However, one Reddit user has some intriguing suggestions on how to improve Sidegrading.
Here are some side grading weapon ideas that I think would be cool from r/FortNiteBR
User u/ADNAP727 shared an image in the r/FortNiteBR subreddit, showing some additional weapon swaps that they would like to see. This included turning a purple or gold Pistol into a Hand Cannon, a Pump Shotgun into a Double Barrel, a Tactical Shotgun into a Heavy Shotgun and a Rocket Launcher into a Guided Missile.
Whilst not everyone will agree on the specific weapons that they would want added, this would be a fantastic way to add more variety to the loot pool. Back in Fortnite Chapter 1, there were far too many items available, and this often left players without the necessities like shield and shotguns off spawn. However, by using Sidegrading to bring in new guns, you prevent this happening again.
If Sidegrading became more useful, it would create an interesting effect on Fortnite gameplay. Perhaps players would start planning their landing spots and rotations around the locations with Upgrade Stations. Maybe they could swap a regular pistol out for a Flint-Knock, which would help with late game movement.
Whatever happens, it is likely that Epic have plans to build on the Sidegrading feature, it seems odd that they would introduce it only for Assault Rifles.