It's no secret that performance in Fortnite is at an all time low. Epic Games are trying to fix it and are asking players to help out.
Since the implementation of the new Chaos Physics system, Fortnite's performance has been steadily deteriorating. The developers have said on numerous occasions that they are looking into it, but nothing seems to be getting better.
Now though, it looks like they are actively working to get to the root of these issues, and they are calling for assistance. The Fortnite Community Issues Trello board keeps track of all the bugs and problems that Epic are aware of, and gives details of any progress they are making.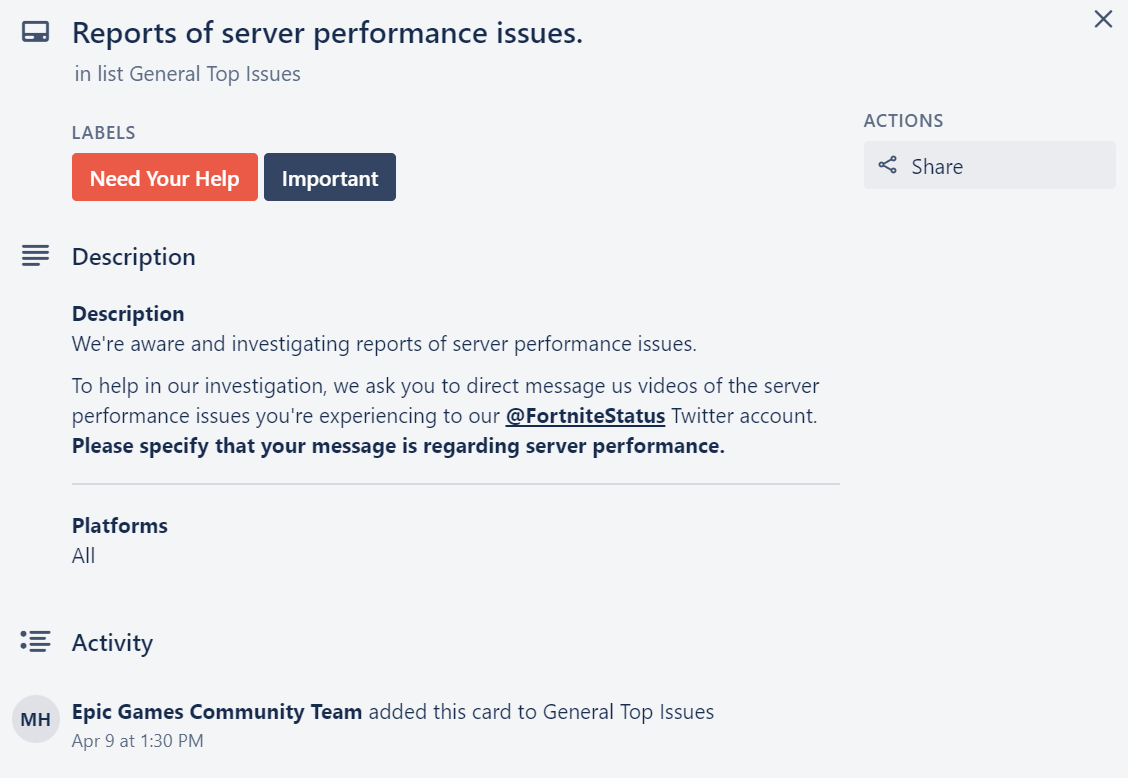 Under a card labelled "Reports of server performance issues", the description is as follows:
"We're aware and investigating reports of server performance issues.
To help in our investigation, we ask you to direct message us videos of the server performance issues you're experiencing to our @FortniteStatus Twitter account. Please specify that your message is regarding server performance".
So, here's your chance to help. If you have footage that genuinely shows server performance issues, make sure to DM it through to @FortniteStatus on Twitter, specifying that it is regarding server performance. It's important not to abuse this, spamming the account with unrelated messages will only slow down the process of getting things sorted.
With #RipFortnite and #FixFortnite recently trending, this is the community's opportunity to actually do something useful to help improve Fortnite. Maybe a positive response will demonstrate to Epic that we want to work with them to lift the game up.
---