By
james_peskett@tracker.gg (James Peskett)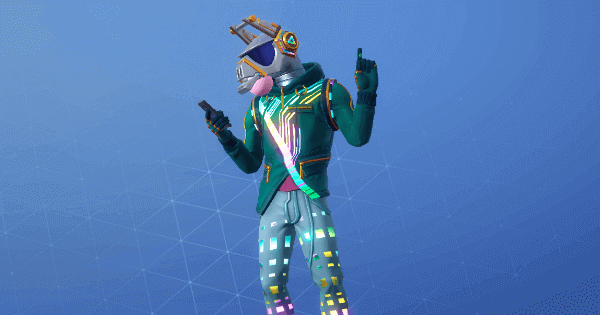 Fans have been impressed by the way that Epic is connecting with the community on Twitter.
Since the beginning of Chapter 2, any post from an official Fortnite account has been subject to a wave of toxic spam and "dead game" comments. For once though, it seems that there is a refreshing note of positivity in the air.
The current speculation is that Epic Games has brought on a new Community Manager or similar. Whilst we can't be sure that this is the case, the company certainly appears to have adopted a more hands-on social media strategy as of late.
ZaYt Is WaShEd.

Two games down and two VRs for @zayt @Safarooniee and @Stretched. pic.twitter.com/ccChLYersp

— Fortnite Competitive (@FNCompetitive) October 17, 2020
There's no better place to see this improved approach in action than the @FNCompetitive Twitter page. They have been live-tweeting clips, memes and updates throughout the FNCS Qualifiers to compliment the official broadcast.
Some of the hilarious posts have people questioning the potential involvement of former LG pro Hampus "Beehive" Johnsson. Beehive has always been known for his top quality Fortnite tweets and he recently teased an upcoming announcement, saying "this is gonna be HUGE".
Elsewhere, whilst the main @FortniteGame account has stuck to its usual schedule of Item Shop updates and major news for the most part, they are also starting to branch out. Over the last month, they have asked the community about their fondest memories, spookiest locker presets and more.
Spook Jr. ????

— Fortnite (@FortniteGame) October 17, 2020
Furthermore, they are actually putting in the effort to reply to some of the comments. Reddit user u/BB-Odyssey was delighted to see the official Fortnite Twitter account respond to their awesome Jack Gourdon outfit set-up. Little things like this make a difference.
For many players, the removal of patch notes and overall lack of communication from Epic this past year has made it feel as though they are dealing with a faceless corporation. Engaging more on socials is a good way to begin reconnecting with supporters and hopefully this pattern continues even after the conclusion of FNCS.