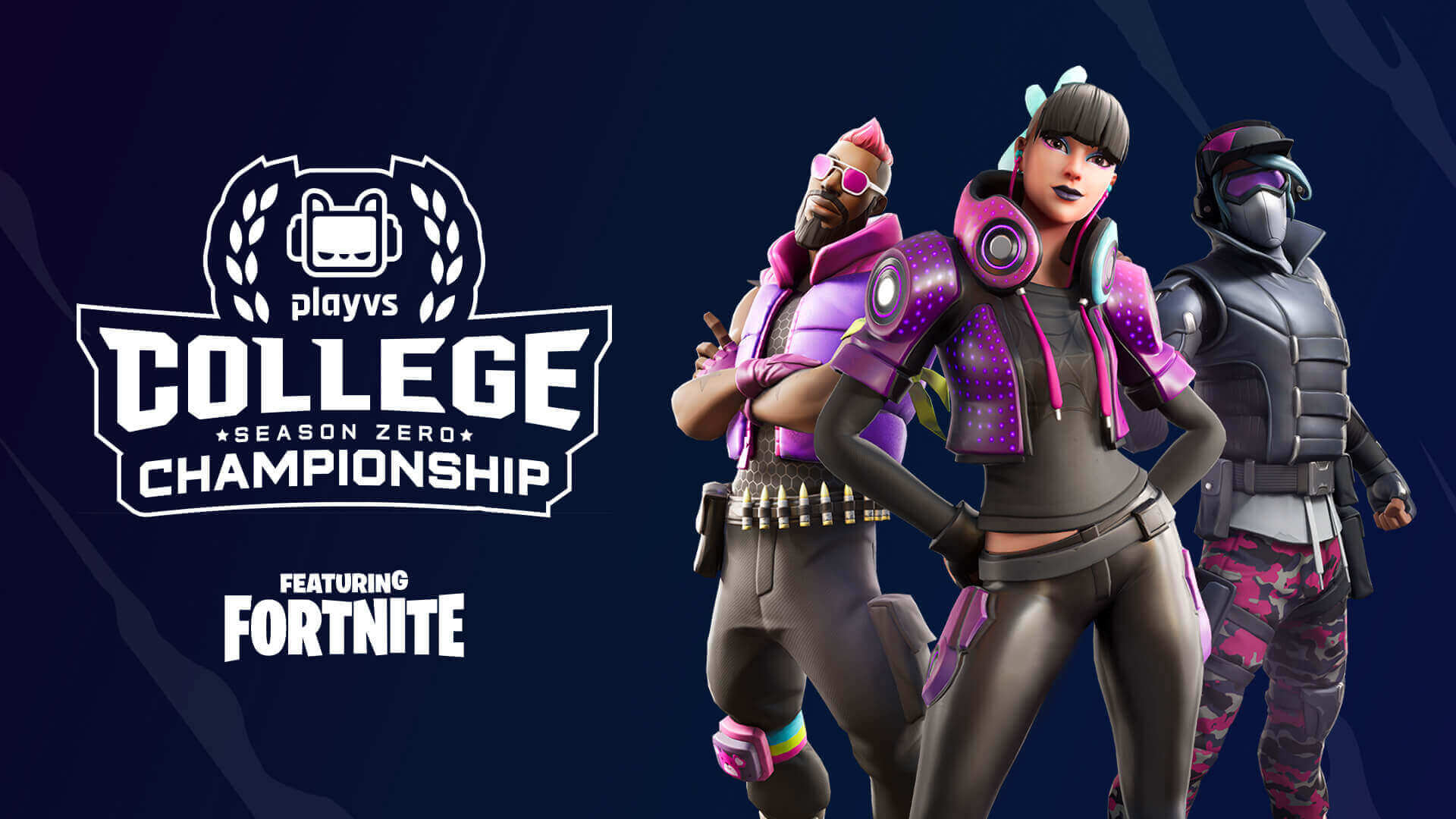 After ten weeks of gruelling competition, PlayVS have finally found the best college Fortnite duo in the United States.
Back in February, Epic Games announced that they would be partnering with PlayVS to run an official collegiate Fortnite league. This would be an excellent opportunity for budding Battle Royale stars to get their names out there and prove their talent.
Much like more traditional college sports, players represented their schools in smaller geographical based leagues, in the hopes of qualifying for the Championship Finals. The format somewhat mirrored that of this season's FNCS, being a duos competition with a similar scoring system.
On Friday, May 8, the top 50 teams from around the US battled it out for the title of Season Zero PlayVS Collegiate Fortnite Champion. The action was broadcast live on Twitch and casted by the familiar faces of SanchoWest and AussieAntics.
Once all the matches were wrapped up, no one was surprised to see RN FuzzyxPickle and RN SteveMcSweaty in 1st place. The Kirtland Community College duo were favorites going in, having put on some stunning performances during the previous weeks. Whilst the prize pool may not have been quite what we are used to from Fortnite, this win also netted them a cool $ 2,000.
1st RN FuzzyxPickle & RN SteveMcSweaty ($ 2,000)
2nd Grindr Zito & Ch1merican-.- ($ 1500)
3rd MocK Dylan & Derpy is fishing ($ 750)
4th Jakeb & scroll wheel . ($ 500)
5th Capelor onTwitch & Gust ($ 250)
You can see the full leaderboard here.
This was a fantastic first season of collegiate Fortnite and the format made for an incredibly competitive finals event. Shout out to PlayVS and Epic for making this all possible and if you are interested in signing up for next season check out the information here.