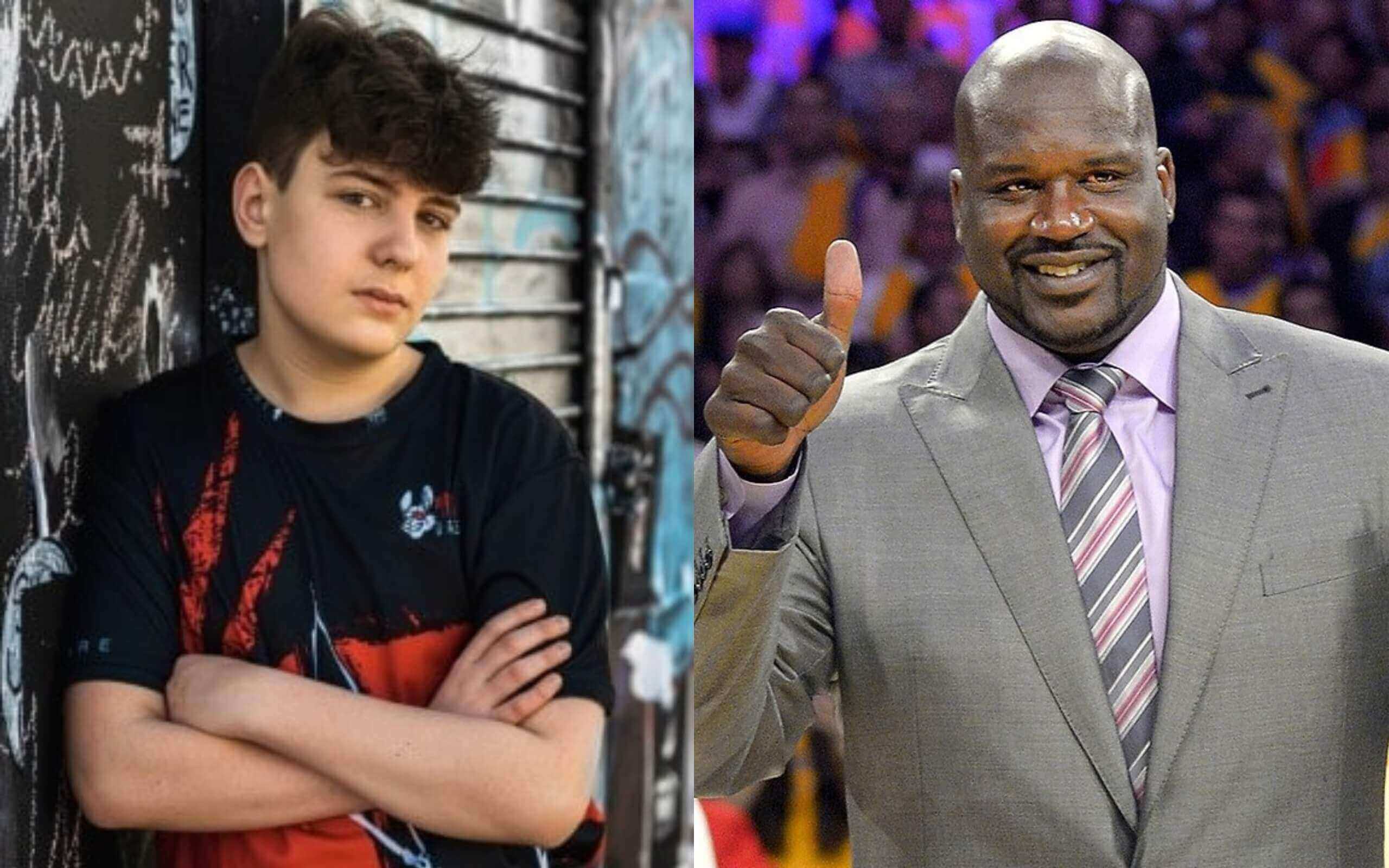 Clix is the latest in a string of major professional Fortnite signings. He celebrated his move to NRG in spectacular fashion.
It seems like lockdown is giving Esports orgs time to get a lot more creative with their player reveals. People said the recent skit by Calc and Haz for Built By Gamers couldn't be topped, but NRG have given it a good go.
Viewership peaked at a jaw-dropping 190k as Cody "Clix" Conrod broadcast his announcement live on Twitch. It wasn't Clix who started the stream though. Fortnite community favorite "Ronaldo" opened things up with his signature blend of weird and wonderful comedy.
The official video started with EU star Benjy "Benjyfishy" Fish facetiming NBA legend Shaquille O'Neal to ask for a favour. Shaq, who is an investor in NRG Esports, kindly obliged.
Speaking over footage of the current NRG line-up, Shaq unveiled the new pick up. "This squad stay on top! The next move, we all about to take NRG to a whole new level… Yo Clix, welcome to the family!", not a bad intro for the 15-year-old gamer.
Now home to Clix, Benjyfishy, Zayt, UnknownxArmy, Epikwhale and Edgey, NRG has arguably the most stacked Fortnite roster in the world.
Since bursting onto the scene during the 2019 World Cup, Clix has not quite found the success he may have liked. Despite consistent performances across FNCS events, he is still searching for those top Grand Finals placements.
With his solo game constantly improving, and his trio with Bizzle and Commandment looking formidable, Clix will be hoping to bring NRG a first place finish within the next couple of seasons. He has done incredible things with his streaming career, and now is the time to prove himself as one of the best competitors.
Congratulations Clix, we can't wait to see how your future unfolds as part of NRG!
---