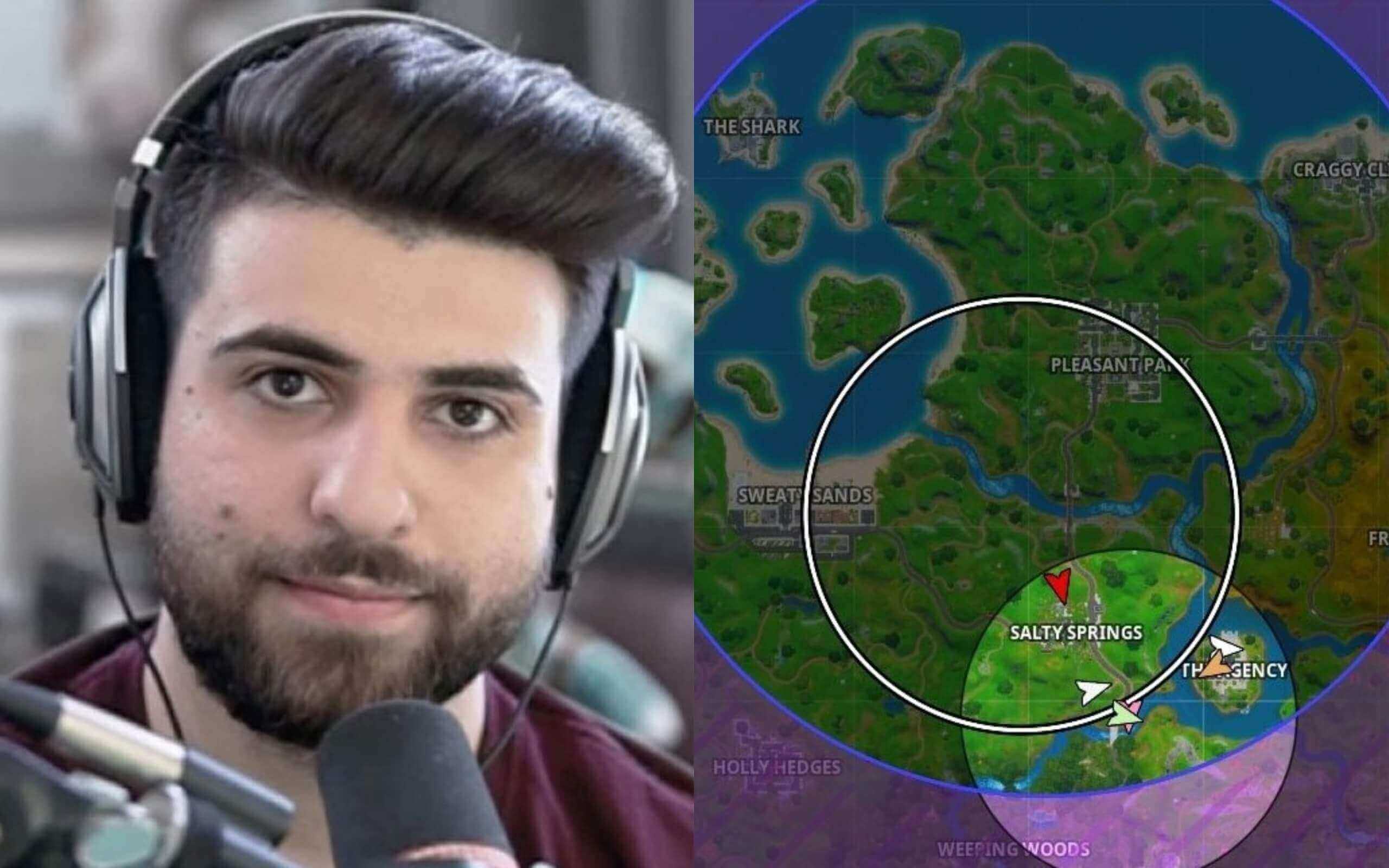 One of Fortnite's biggest problems right now is players dropping too early. Having spent some time playing other Battle Royale titles, SypherPK has some interesting suggestions.
Whether you're playing Solos, Duos or Squads, 70% of the lobby is usually eliminated within the first five minutes of a Fortnite match. This leaves the remaining 30 or so players running around aimlessly, encountering no enemies and having nothing to do.
Let's face it, that's kind of boring. Even if you prefer a more passive playstyle, this can make games feel very unrewarding.
Whilst continuing to pump out awesome Fortnite content, Ali "SypherPK" Hassan has recently been enjoying Call of Duty: Warzone. He has also been testing out Ubisoft's upcoming Battle Royale "Hyper Scape".
I mean bro, this is a big issue. How does THIS even remotely compete to the pace of an average Warzone match? Bringin' up WZ because that's where a lot of the attention is atm.

— nickmercs (@NICKMERCS) June 18, 2020
In a video posted to his More SypherPK YouTube channel, the trap king discussed how Fortnite could learn from the pacing of its competitors. It's important to note that these ideas are solely for public matches, he is not talking about competitive modes.
The key issue in Fortnite is with the initial drop from the Battle Bus. A huge percentage of the lobby jumps out at the same few POIs, and this is why everyone dies so quickly. If players were spread out evenly across the map, matches would be a whole lot more exciting.
So how can we solve this?
Sypher explained that in Warzone, the plane carrying players moves much faster. On top of this, gliding down is also a lot quicker. This means that it is easy to get to any part of the map and hop straight into the action.
Hyper Scape takes things a step further. They split the lobby into four groups, spawning an equal amount of players in each corner of the map. Again, this ensures that there are not too many or too few people in any one location.
Therefore, it would make sense for Fortnite to try something similar. They could speed up the Battle Bus or even add a second bus like in Team Rumble. This would be easy to trial with a testing event or LTM.
Sypher also mentioned the fact that bringing back your teammates is way harder in Fortnite than these other titles. If it was easier to reboot fallen allies, this would be another way to keep lobbies healthy and action packed.
Epic have always been keen to experiment with crazy new items and mechanics, but the way that players leave the Battle Bus has never really been touched. It is a fact that lobbies are dying out faster than ever, and these are proven solutions. Hopefully this is something they are thinking about and we will see improvements in the near future.