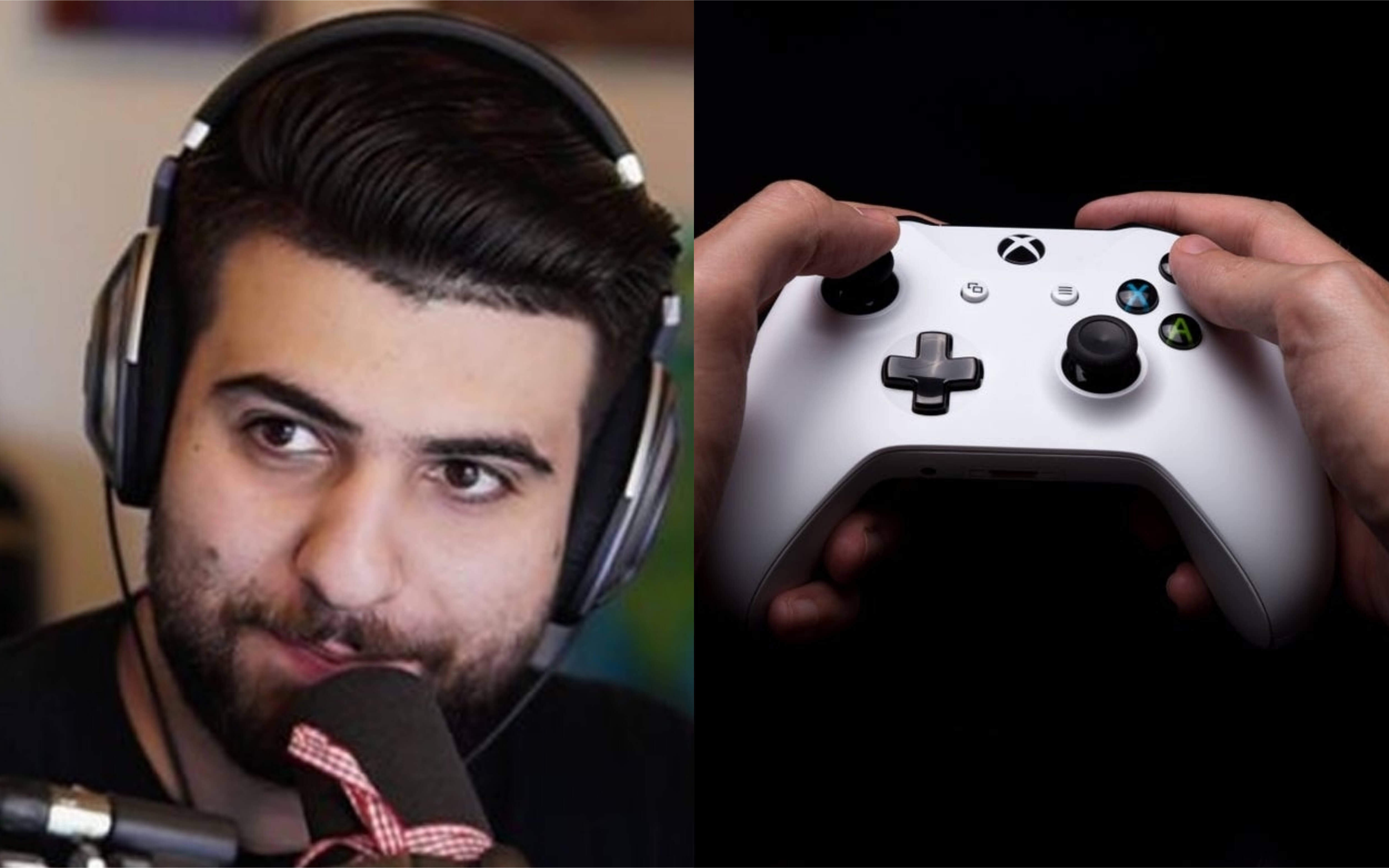 Having spent a week or so getting used to controller Fortnite, SypherPK gave his thoughts on the ever-controversial topic of aim assist.
With Fortnite Season 2 slowly drawing to a close, Ali "SypherPK" Hassan decided to have a go on the sticks. Not only would this make for some fresh and exciting content for his fans to consume, but also it would be a fun personal challenge to learn a new input.
Although Sypher has previously played other games with a controller, he has used keyboard and mouse for his entire Fortnite career. His mechanics would obviously need some work, but his high in-game IQ would be there to bridge the gap.
Once he had the basics down, the Trap God decided to begin grinding Arena mode. After stomping his way through the lower elo lobbies, he slowed down his playstyle a bit for the final push. Just a few days later and he reached his goal, Champion rank.
Whilst it's impossible to fully master a new input in such a short period of time, it's safe to say that Sypher clocked a good amount of hours on the controller. He has since given his updated, non-biased, thoughts on the subject of aim assist.
Sypher has never been one to talk down on controller players, and said that his respect for them hasn't changed based on his recent experience. He told his Twitch chat, "Shotgun shots are fine and AR shots are mostly fine", which since the removal of Legacy settings I think most people would agree with.
Unsurprisingly, it was submachine guns that drew the most concern. "I feel like close-range SMG shots are too good in a lot of situations" said Sypher. He went on to explain "I think the problem that sometimes happens is when somebody moves in an unpredictable way and your controller tracks it anyway, that's where it gets a little weird".
This was a pretty fair and balanced discussion from Sypher and his views seem to reflect those of most of the top controller pros. It was clear that he enjoyed this little experiment and will be continuing to mix it up with his choice of input from now on.