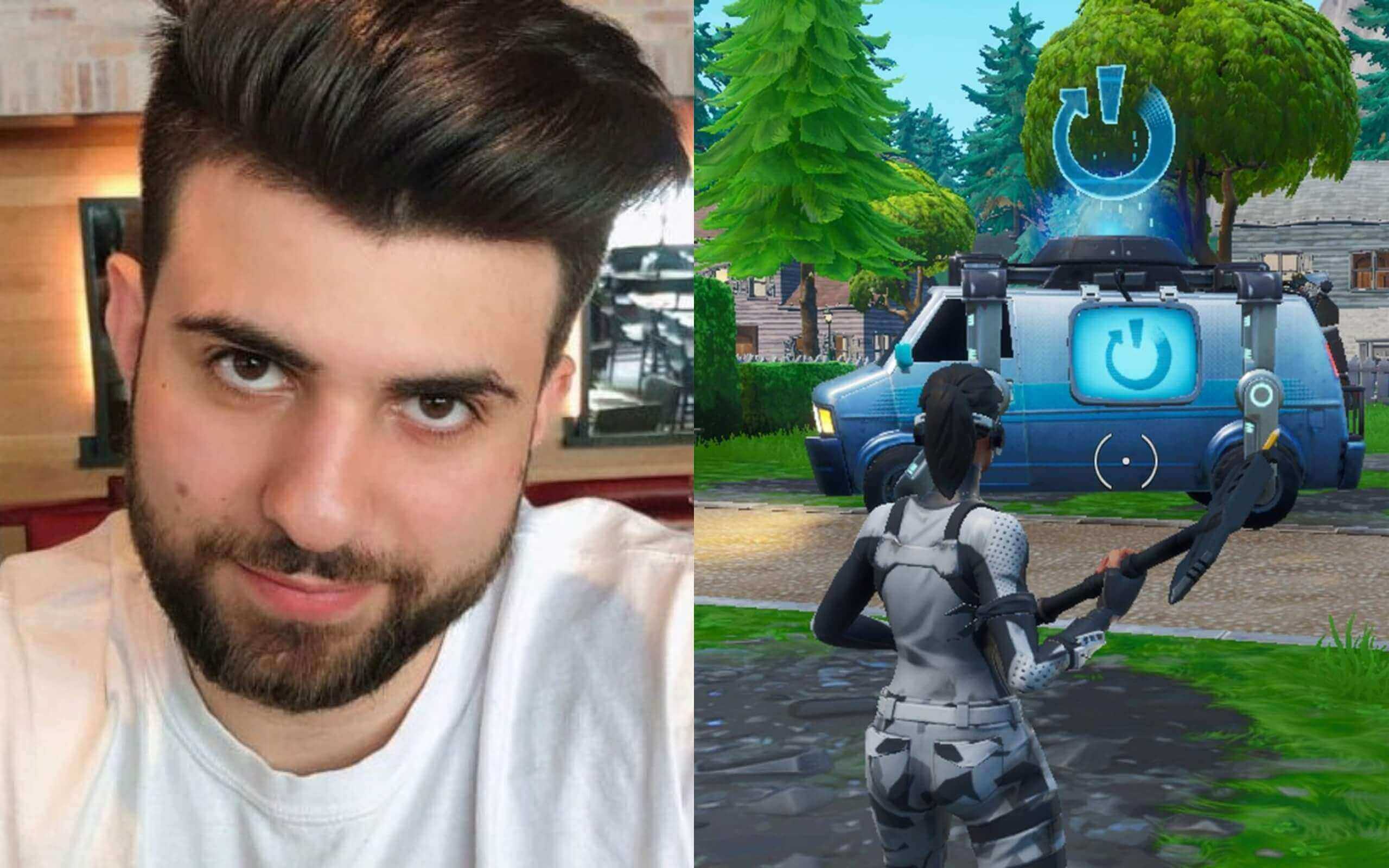 In a recent video, SypherPK demonstrated how you can get free kills on players who have been rebooted.
Always one to push Fortnite to the limits to find new content, Ali "SypherPK" Hassan has another clever trick up his sleeve. A glitch with the Deployable Upgrade Bench allows you to trap unsuspecting enemies as they respawn.
This can be a fun way to surprise opponents and will earn you a few easy eliminations. Of course, as the strategy involves rebooting, you will need to be in a team game mode.
It's incredibly simple. All you need to do is throw down your Upgrade Bench right on top of the Reboot Van, right on the circle in the middle.
From here, just lay low and let someone reboot. When the rebooted player drops back in, they will get stuck inside the bench in the flying animation. You will then be able to shoot at them without having to worry about return fire – except obviously from their teammates.
If done correctly, the enemy will not be able to escape. However, beware, if your placement of the Upgrade Bench is slightly off, they will be able to break out.
This method does work if multiple people are rebooted, although it's far more consistent with just one. It's also worth noting that the benches can be thrown from quite far away, so you don't have to go right up to the van and expose your position.
Sypher tested the trick in-game and managed to secure a few free kills. It's nothing game-breaking, but something to try out when you're messing around with friends.
Most importantly, if you see a Reboot Van with an Upgrade Bench on the roof, don't use it! Destroy the bench firstly and keep an eye out for anyone playing sneakily nearby.