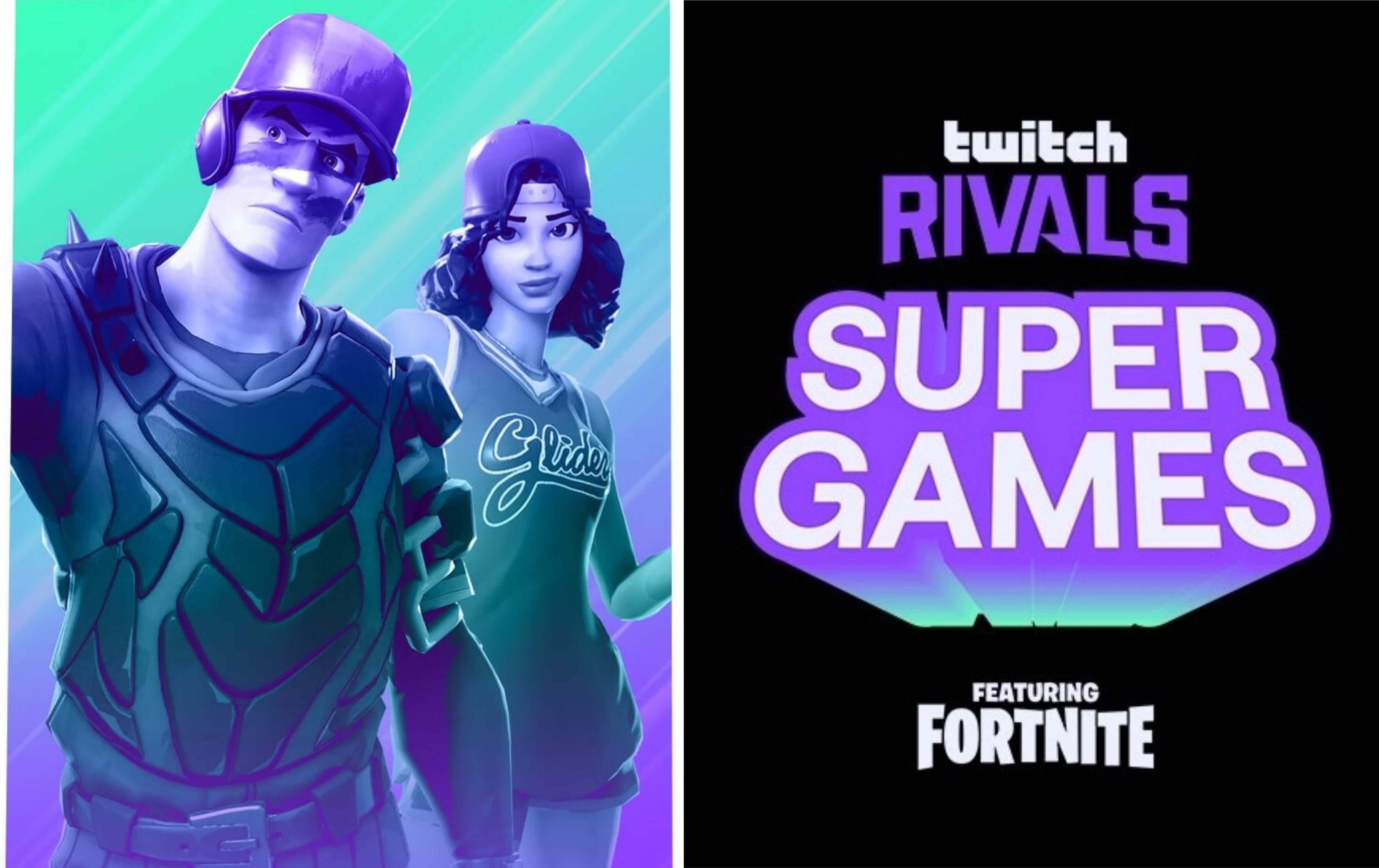 Tfue and Scoped, along with their two superstar athlete teammates, came out on top at the Twitch Rivals SuperGames, securing $ 150,000 for charity.
The SuperGames, hosted by Twitch Rivals, saw pros from all over the sporting world putting their Fortnite skills to the test. Hundreds of athletes entered the qualifiers, and once the numbers were whittled down, the top performers joined forces with a selection of streamers for the finals on April 22.
In order to crown a SuperGames champion, squads consisting of two Twitch streamers and two sports stars competed across five custom matches. Some big names were on show, from Fortnite World Cup winner Kyle "Bugha" Giersdorf, to USA and Chelsea FC soccer legend Christian Pulisic.
Just won $ 150,000 for charity with my boys!! Thank you @TwitchEsports @Twitch @FortniteGame for putting the event on! ?????? pic.twitter.com/mbdX65mIVT

— JuJu Smith-Schuster (@TeamJuJu) April 23, 2020
Turner "Tfue" Tenney and his partner "Scoped" were always going to be favorites, given that they are coming off the back of a strong FNCS Duos performance and have a lot of experience playing together. They teamed up with Pittsburgh Steelers wide receiver JuJu Smith-Schuster and Mike Evans of the Tampa Bay Buccaneers, both of whom have previous experience competing in similar Fortnite events.
Originally planning to land at The Grotto and get stacked on loot, Tfue and co had to quickly rethink their drop after finding that all the Henchmen chests had been disabled and Brutus was nowhere to be seen. Swapping instead to Retail Row, they decided that aggression was the key to victory.
In order to keep the action alive, the matches were all played using the Blitz LTM rules. This means that the storm comes in a lot faster, and there's no time for hesitation. The whole lobby was shocked by how suddenly the final circle closes in this mode, with 30 players or so dropping within a matter of seconds.
After the first game or two, people started to realise that the only way to win was by out-healing everyone else. Clocking on to this Tfue, Scoped and the two NFL stars switched up their drop once again, this time for The Agency. This central location gave them the easiest rotations wherever the zone pulled, as well as a chance to catch fish.
They stuck to the game plan, with Tfue using all the heals to last as long as possible whilst the others looked for kills. In the end the strategy worked, and they took first place overall despite not winning any of the five matches. Shoutout to Brian "Aircool" Stern and his squad, who secured two Victory Royales, but unfortunately came up short on elimination points.
Despite the multitude of technical mishaps that have become all too common in any Fortnite tournament, the SuperGames made for a very entertaining watch. All in all, $ 1,000,000 will be donated to various charities, so everyone's a winner. Congratulations to Twitch for putting on another great event!
---