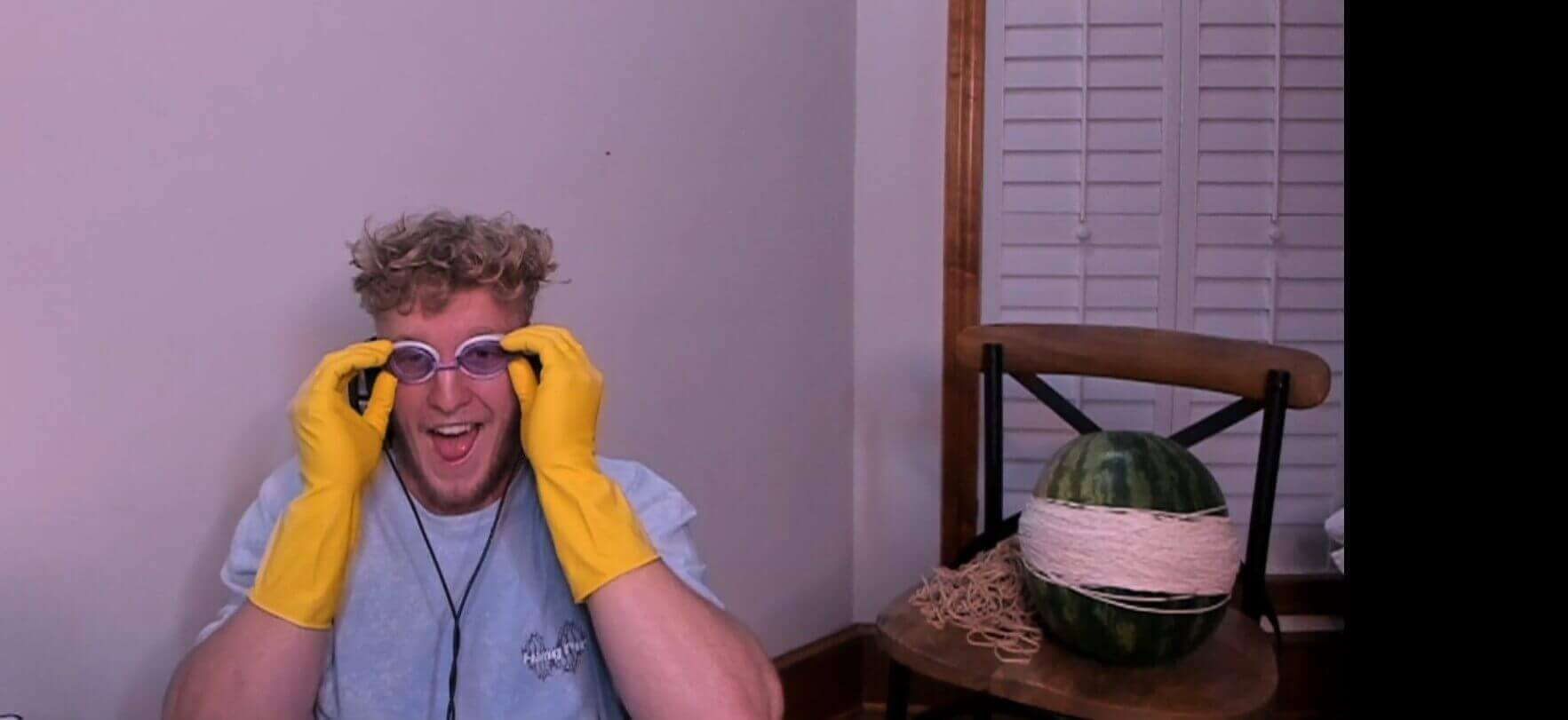 Sharks and Marauders weren't the only things causing chaos at this Fortnite viewing party gone wrong.
All was normal. When Turner "Tfue" Tenney hit the "go live" button on Thursday the plan was simple; play some Fortnite Solos, watch the Elite Cup qualifiers and then maybe finish with some Warzone.
However, before starting his viewing party, Tfue decided to pass the time with some random YouTube videos. In one of them, he saw a man punch a watermelon and this was all the inspiration he needed.
Tfue decided to recreate the popular online challenge in which people place hundreds or even thousands of rubber bands around a watermelon until it inevitably blows up. He immediately sent his assistant out to collect the biggest watermelon possible and a whole lot of elastic bands.
that was content

— 100T Classy (@Classify) June 26, 2020
Between watching Elite Cup endgames, Tfue added one band for every Twitch subscription. Of course, as soon as he said this, someone gifted 100 subs. Not a bad strat right?
After recently picking up over a million likes on his body transformation Instagram post, the content king was bested by the rubber bands and had to put on a pair of rubber gloves to stop his hands from hurting.
Twitch chat were on fire with the song suggestions. Tfue added bands one by one to the beat of another one bites the dust, before playing "Under Pressure" to get the fruit's perspective.
As the subs flew in, the watermelon came closer and closer to breaking point. Eventually cracks started to appear, luckily by this point Tfue was wearing a pair of protective swimming goggles.
TFUE BUSTED A WATERMELON LMAO pic.twitter.com/M4sseDj7oZ

— Tfue's Burner (@TfuesBurner) June 26, 2020
Finally, to the sound of Michael Jackson's "Beat It", it exploded. I think Tfue must have misheard the lyrics, as after looking around in stunned silence for a minute or so, he started munching on what was left of the watermelon.
The room was left coated in chunks of fruit and the stream ended shortly after. "It's literally everywhere" sighed Tfue, although all the extra Twitch subs aught to cover the cost to hire a cleaner. Top quality content.