Give this new landmark a go if you want to get some easy wins in Fortnite Season 3.
Season 3 is undoubtedly the biggest update we have seen since the beginning of Fortnite Chapter 2. As well as some crazy new items, the most significant changes were to the Battle Royale island itself.
With large portions of the map flooded, brand-new POIs and multiple exciting ways to get around, there's plenty to explore. One place you will definitely want to check out is the elusive, Pawntoon landmark.
This small boat may not look like much from afar, but you are almost guaranteed to come out stacked on loot. The only issue is finding it…
The ship spawns somewhere different each game, although its location doesn't change on the mini map, making it a bit more difficult. Once you know what it looks like though, it won't be too hard to see, just scan around the edge of the island.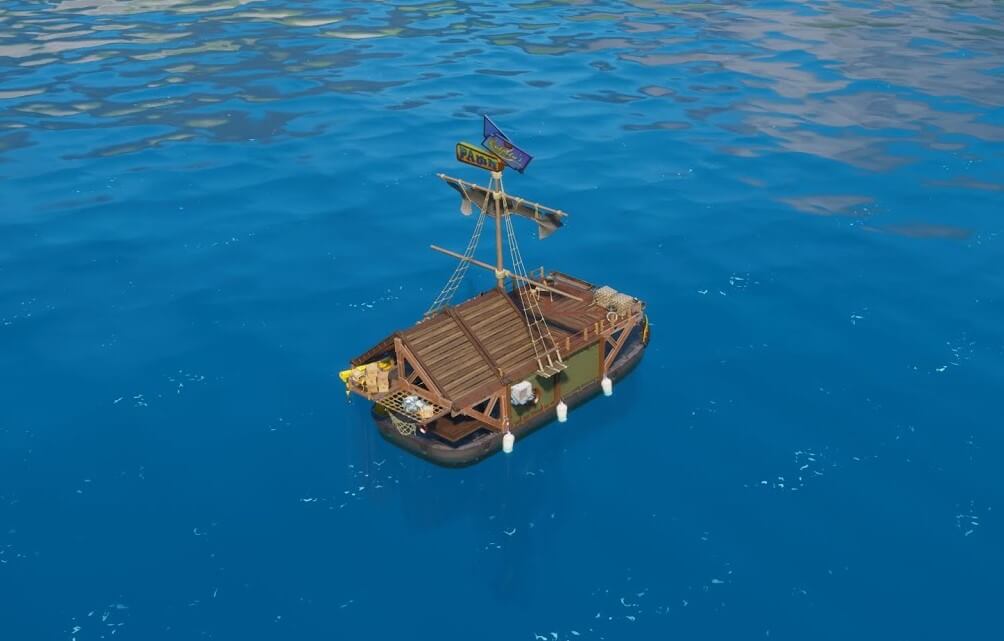 On board the vessel, you will be treated to five regular chests, as well as a few floor-loot spawns. More excitingly though, is the supply drop crate (meaning a guaranteed Launch Pad) and a henchmen style chest.
Healing wise, there are a bunch of Slurp barrels, as well as the new consumables boxes containing things like Mushrooms and Corn. This means you should be able to get to full shield without even using anything you find in the chests.
There is also an Upgrade Station available, although you probably won't have too many materials. When you're ready to go, you can hop onto a motorboat for a speedy exit.
Not knowing where the Pawntoon will spawn and hence not being able to plan out rotations means that it is not particularly viable in competitive modes. However, if you just want to rack up Victory Royales in public matches, then this spot is a must-try.