The community inspired post details how you can stay unpredictable during your Fortnite matches
Whether you're a tournament slayer or simply want to catch your first epic Vic Roy, learning new mechanics will keep you on your sharpest game. Using tricks that might catch your opponent off guard is one of, if not the easiest way to outplay some pretty highly skilled users. Here are 5 useful box fight phasing tricks you can easily implement in your game!
Reddit user u/CharlieOnFiya posted the full 5 minute video located here:
5 new unpredictable PHASE glitches and how to do them! TIMESTAMP AT 0:40 (Made for this subreddit not YT) from r/FortniteCompetitive
Note before we get into things – these phasing tricks are not ping dependant which makes these even more useful. Don't worry Asia & Middle East, we got you covered!
1. Backwards ramp phase
Sit on a backwards ramp facing away from your opponent's wall which you wish to phase through. Get the wall under 40 hp such that you will be able to one-shot the wall with your shotgun (any type, any rarity). Look directly down and shoot as your momentum hits the wall
2. Complimentary cone phase
Using the same exact instructions as the first iteration, you can also use a cone to achieve the same goal! Once again, you must maintain all of your momentum as you shoot your shotgun
I like this one since almost nobody knows that you can do a phase using a fully built cone. Again, we look for unpredictable plays as those will most reliably outplay high-skilled players
3. The "S" phase
The "S" phase includes no external builds pushing you into the opponent's box. Instead, proper momentum while you shoot your gun will sneak you into where you want to go. We will need some visual assistance to help out with understanding the "S" phase.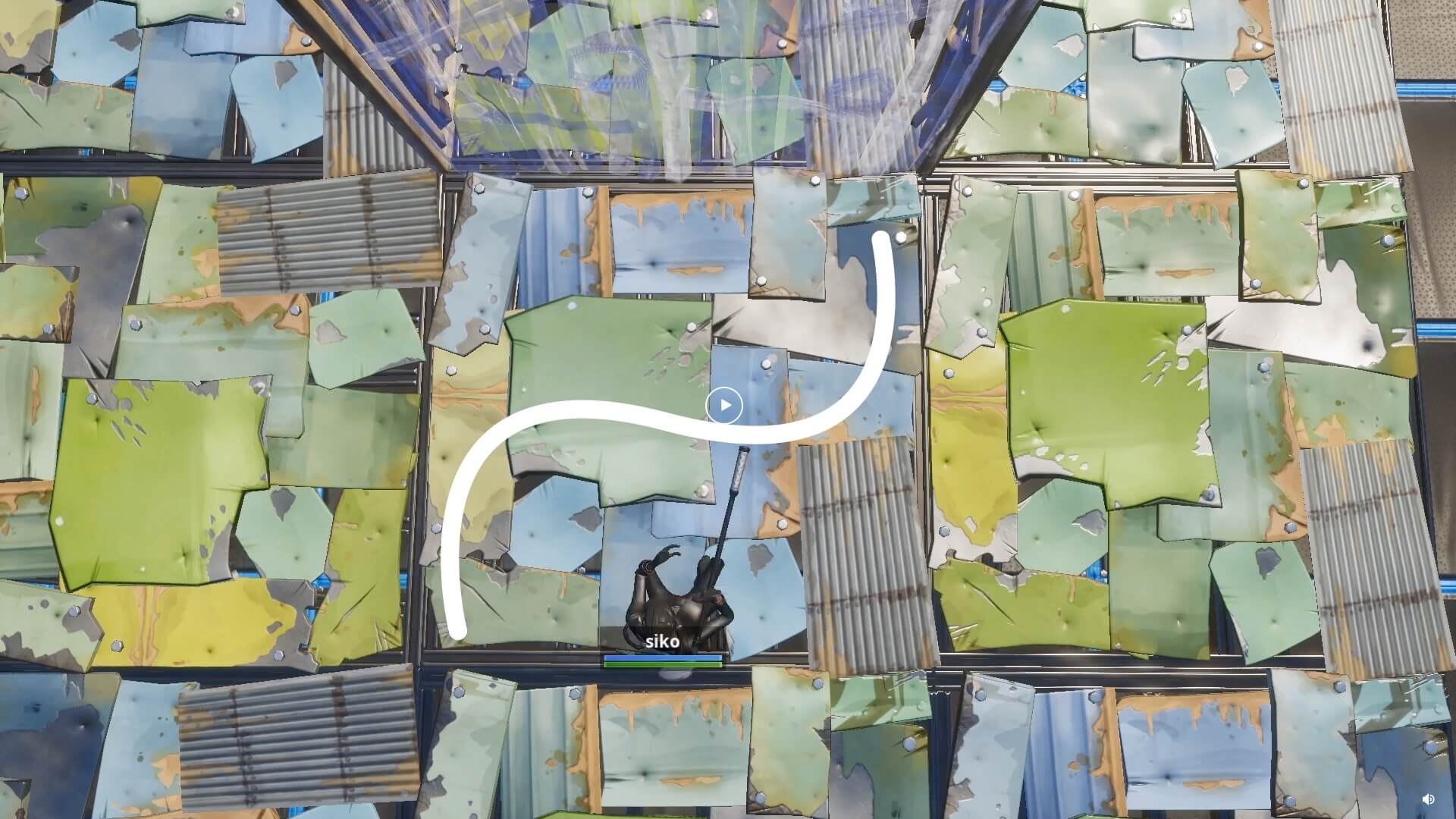 The above line is the motion your character must take in order to phase into an opponent's box without extra builds. Strafe jump from the right side of the wall as you shoot your shotgun shot. Hop into creative and get a feel for the timing; that's not something we can explain in plain text
4. & 5. Additional "S" phase iterations
The gun you will want to use while executing the "S" phase will depend on the HP of your opponent's wall. If you have a really low HP wall, use your AR for a slightly faster shot. Wall has too much HP? No worries, just use your pickaxe!
Work on multiple aspects of your game, including unpredictable phasing scenarios to unlock the best version of yourself possible! Follow us on Twitter for more!
---