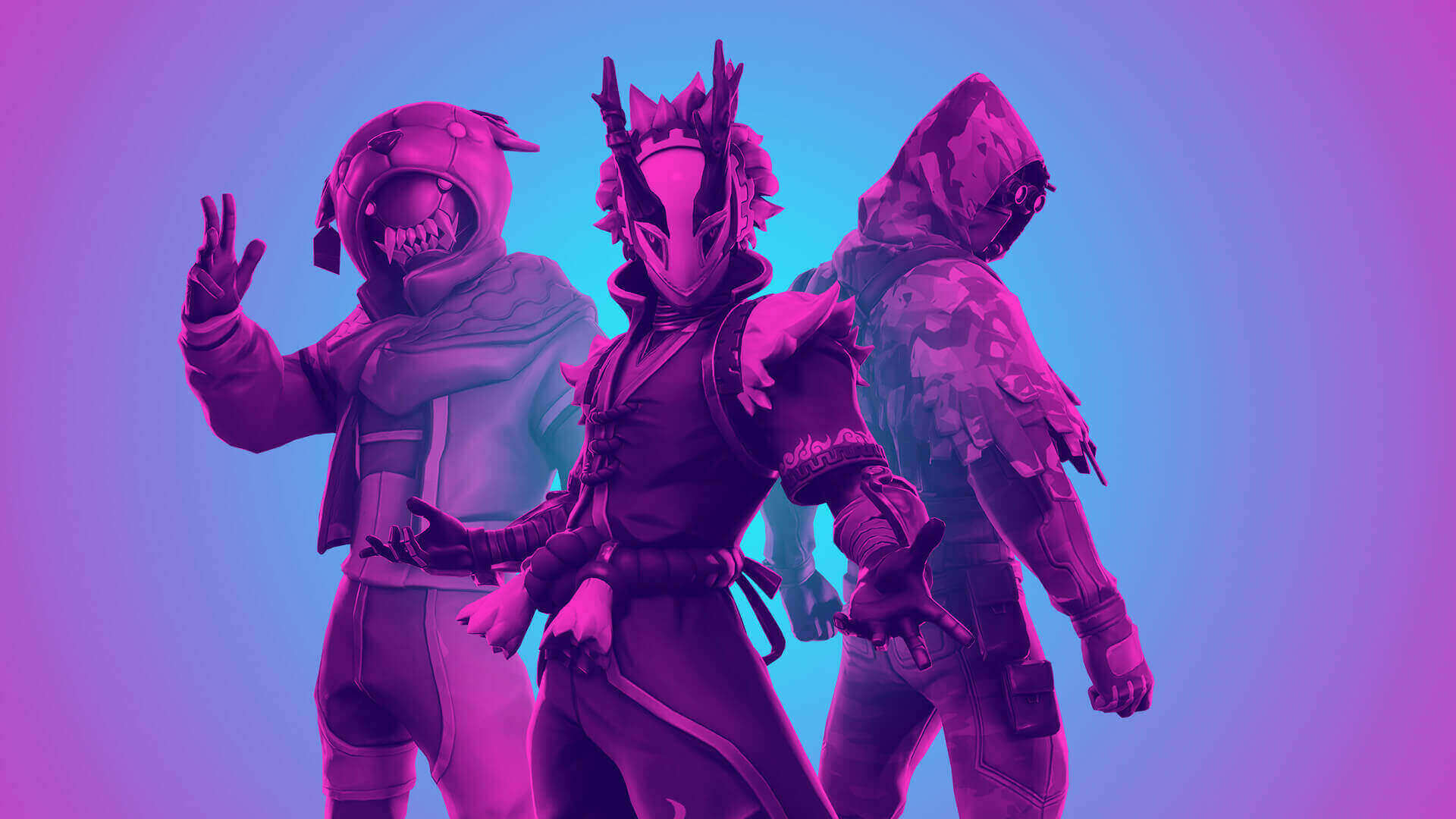 The Fortnite community are loving having Trios mode back and some teams are already unstoppable.
Epic Games have already confirmed that in Season 3, competitive Fortnite will take the form of a Solo FNCS event, complimented with regular Trio Cash Cups. Not until the following season will we see FNCS Trios, but you wouldn't know it looking at what the pros are practicing.
Since the recent addition of Arena Trios mode, top tier scrims have been almost exclusively Trios, with players enjoying the fresh challenge of what many consider to be the most enjoyable game mode. Already, some of the most promising teams are starting to emerge.
The force of Cody "Clix" Conrod, Timothy "Bizzle" Miller and Josh "Commandment" Roach have been wreaking havoc in the NA-East region. Known for his aggressive, w-key playstyle, people have previously questioned whether Clix's creative box fighting skills would translate into top competitive placements. However, learning from geniuses like Bizzle and Commandment, he is quickly hitting that next level.
currently vibing pic.twitter.com/C5o4fKIeZ6

— Clix (@ClixHimself) June 11, 2020
The trio's win percentage in scrims over the last week or so has been insanely high, dominating against some of the best players in the game. On Thursday, Bizzle and Commandment won the Ninja Battles Trios event with Emad "EmadGG" Nasif, before linking up with Clix to secure the victory in 3 out of their first 4 scrim matches.
Over in EU, some fans were disappointed to learn that the world's most entertaining duo, Benjy "Benjyfishy" Fish and Kyle "Mongraal" Jackson would not be staying together for Trios. Instead, Benjy is reuniting with his former duo and DreamHack Anaheim Champion, Martin "MrSavage" Foss Andersen.
Further boosted by the talents of Team Atlantis controller star Kevin "LeTsHe" Fedjuschkin, this newly formed team are looking fierce. They have now won back to back pro trio tournaments, and with all three players knowing how to rack up eliminations, they will be feeling very confident about the upcoming Cash Cups.
Of course, no one knows how the Season 3 and Season 4 metas will shake things up. It will be interesting to see if players start to dedicate more time to practicing Solos once the new season starts. One thing is for sure though, people are excited about Trios, and the teams above are not messing around.