Stats are a wonderful thing and one Reddit user has shared an in-depth break down of the recent FNCS Solo Invitational, with some very interesting conclusions.
Let me preface this by saying that I don't want to take away from the hard work of Reddit user u/ASongOfLifeAndLiars. They have spent a lot of time compiling a huge set of data and providing a detailed analysis of the EU FNCS Invitational. We will quickly look at a few key points here, but I would highly recommend checking out the full post on Reddit. It is full of rich information and will be a great read for any fan of competitive Fortnite.
The highly requested Analysis of The FNCS Solos Invitational from r/FortniteCompetitive
Top heavy format
When comparing the old scoring system; which offered points at top 25, top 15, top 5 and top 1, with the one use for the FNCS Invitational, we see some potential issues with rewarding placement.
"Wavy Airknn benefited the least from the new format because of the sheer amount of top 25 placements. He had placements of: 14th. 14th. 18th, 18th, 20th and 20th." In the past, these would have been some fantastic consistent performances. With the new format however, players need to make it to top 10 or even higher before points start to ramp up.
A lot of the focus this season has been on the disproportionate weighting towards elimination points. However, we should also look at how players who finish in the 10th – 20th sort of range are compensated, in a stacked competitive end game, this is no mean feat.
Controller vs keyboard & mouse
In EU Finals, there were 76 keyboard and mouse players and 23 on the sticks. Of course, in other regions such as NAE, controller players weren't quite so outnumbered.
There really weren't any staggering differences between the two inputs. As you might expect, those on controller had slightly more eliminations on average, whilst those using KBM were more consistent with placement.
Obviously, this is at the very top level and therefore the difference in playstyle between controller and keyboard and mouse is significantly less noticeable.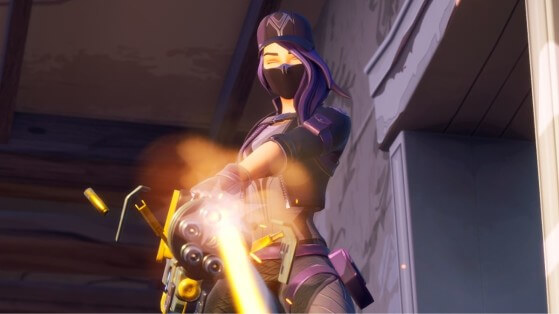 Who to watch out for
It goes without saying that if you want to learn how to perform consistently in the later stages of the game, Wave JannisZ is the man to study. He managed to win the tournament despite picking up just 19 eliminations, most of which came during the moving zones phase of matches.
This post also shows just how strong E11 Tayson is when it comes to early and midgame rotations. Not only was he 1 of just 2 players to survive the early and mid stages of the game 11 out of 12 times, but he also travelled the furthest distance whilst doing so. If you're someone who struggles with those long-distance zones, be sure to watch some of Tayson's gameplay.
Shoutout again to u/ASongOfLifeAndLiars on Reddit for putting all of this data together. The post covers a bunch of other interesting stats, available here.