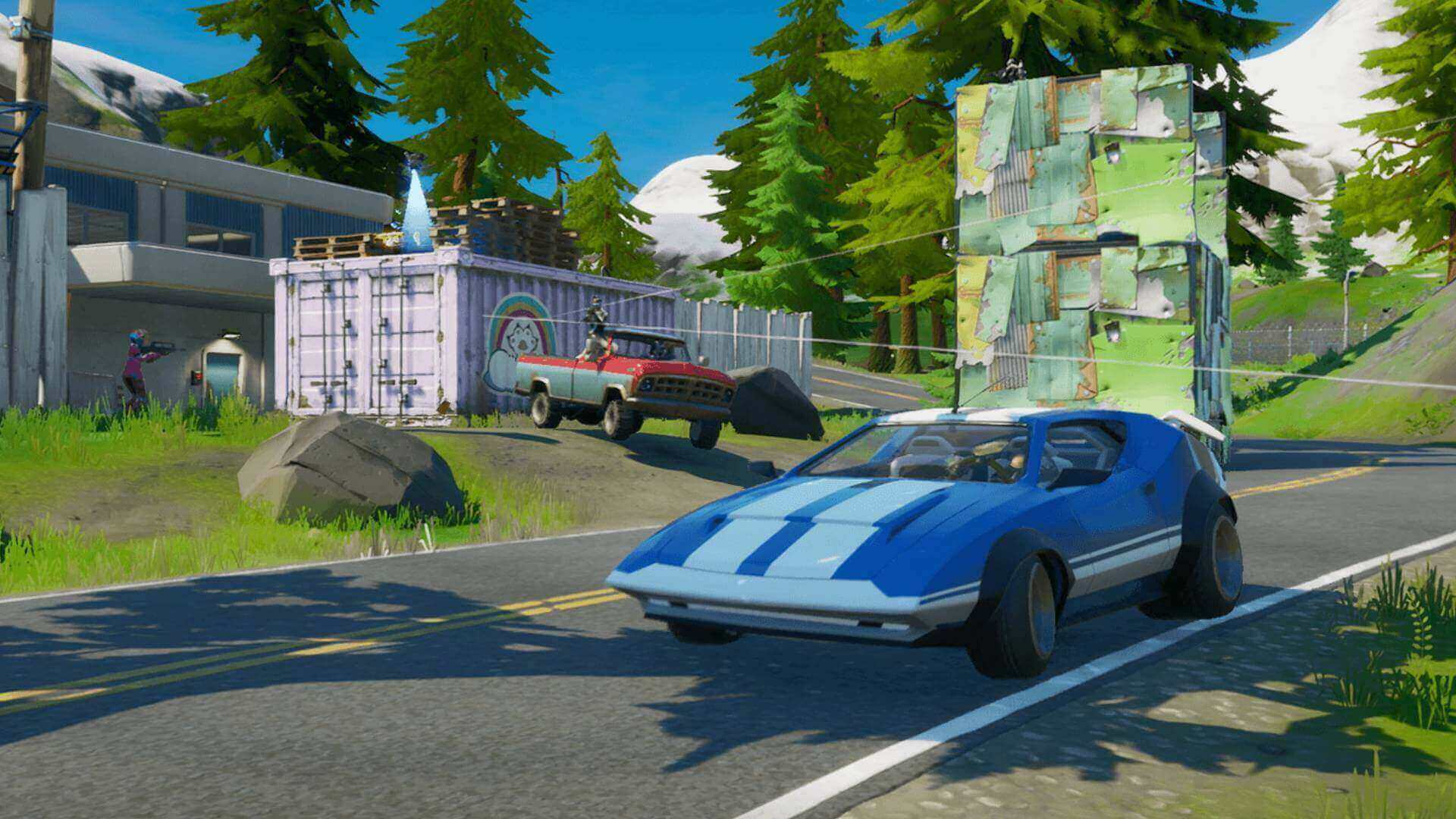 SPOILER ALERT: This article discusses leaked details about the new car vehicle in Fortnite as well as the predicted release date.
Cars were first teased in the Season 3 Battle Pass Gameplay trailer. The official Fortnite website also stated, "As time goes on and water recedes, even more locations will be uncovered. And as the roadways become more open, you'll discover new ways to get around".
Now an anonymous Epic Games employee has reportedly given key information about the new vehicle to a number of reputable Fortnite leakers. Of course, this is still subject to change.
Cars will be added to the game on July 21 according to a Source at Epic Games who contacted @HappyPower

— FortTory – Fortnite Leaks & News (@FortTory) July 5, 2020
The expected date for cars to arrive is July 21st. This makes sense as it is around this time that the water level around the map is next scheduled to drop.
So, what else do we know about this exciting new form of mobility?
There will be different types of car, each with their own strengths and weaknesses. For example, a bigger truck will likely have more HP but drive slowly, whilst a sports car will be the opposite. According to @iFireMonkey, these types are: Basic Car, Basic Truck, Big Rig, Police Car, Taxi Cab and Sports Car.
Following the recent v13.20 patch, players noticed that when using a boat, the various gas stations around the map became highlighted. This is because the cars will only have a limited amount of fuel, and you will have to stop off to add gas.
Fortnite Car Leak:

Remember months back when I had leaked a Gas can that was set to be a type of "ammo"?

Well it turns out the gas can will be used in order to re-fill the gas in your car once they are added to the game. pic.twitter.com/Cvn4lDcgpM

— FireMonkey • Fortnite Intel ?? (@iFireMonkey) June 17, 2020
Petrol tanks were discovered in the game files a long time ago but no one knew what they were for. It seems you will be able to hold them in your inventory and use them to quickly refuel your vehicle on the fly.
Finally, @FortTory found an upcoming car-themed game mode. The Chrome "Race" LTM will see you battle it out to beat your enemies, "Do whatever you can to get to the finish line first". Potentially this means one person will drive whilst his teammates shoot at the opposition.