By
james_peskett@tracker.gg (James Peskett)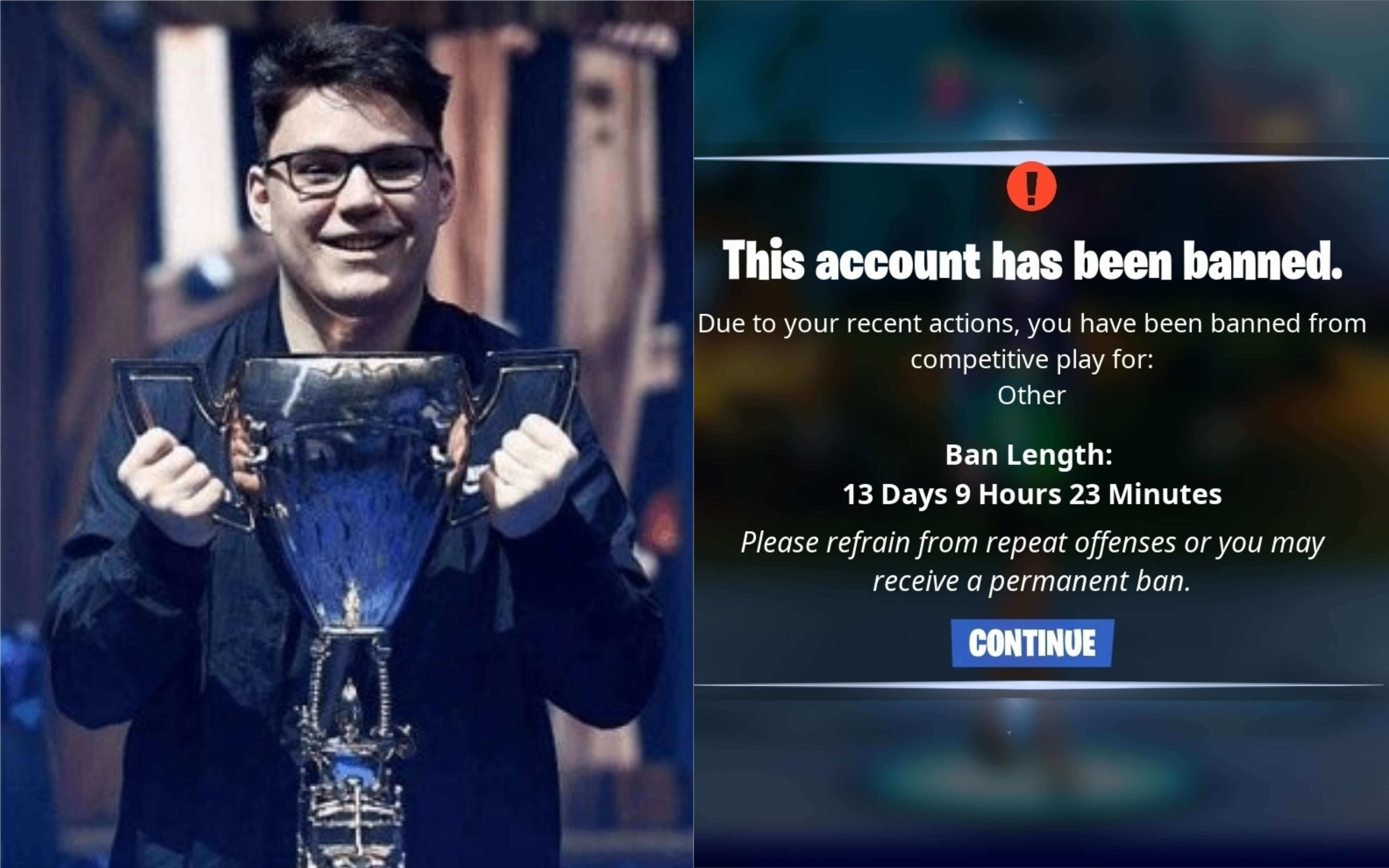 The Austrian Fortnite pro received a temporary suspension following Saturday's FNCS Semi Finals.
Assertions of cheating are all too common in competitive Fortnite, but it is very rare that the conversation involves top tier players.
Since the beginning of Season 4, two of Europe's strongest teams have been fighting for control of the powerful Doom's Domain POI. Yesterday though, this fierce battle spilled outside of the Fortnite map and onto social media.
its different when there is so much evidence, aswell as leaving the game while knocked so we can't shakedown which is bannable on its own, i would never accuse a huge pro (which i am also friends with) without proof

— benjyfishy (@benjyfishy) October 24, 2020
Benjy "Benjyfishy" David Fish, Martin "MrSavage" Foss Andersen and Kevin "LeTsHe" Fedjuschkin accused rivals David "Aqua" Wang and co of stream sniping after suddenly being pushed by the trio in multiple matches. They suspected that Aqua was using Benjy's stream and the in-game friends list to queue at the same time and increase their chances of being put into the same lobby.
It is most likely however, that Aqua's ban was a result of a specific incident. During one of the altercations between the two teams, Aqua was knocked, but left the game before Benjy could shake him down. The "Shakedown" mechanic temporarily highlights all remaining enemies, thus giving an advantage in the fight.
Deliberately backing out like this is a direct violation of the official rules, though Aqua claimed that his game had crashed. Epic did not take immediate action, but clearly found something punishable upon investigation.
nice reason epic ! pic.twitter.com/ngwUvFUyqn

— COOLER aqua (@aquaa) October 25, 2020
On Sunday, Aqua shared his ban notice via Twitter. The suspension period is 14 days, with the reason listed as "other". This means that he will be unable to participate in this season's FNCS Finals, and will also be ineligible to compete next season.
It is a shame to see the community attack each other online during situations like this as it harms the overall image of Fortnite esports.
Aqua's ban also puts a dissatisfying end to the Doom's Domain beef, eliminating what could potentially have been one of the most exciting storylines of EU Grand Finals.
---