Nate "Kreo" Kou was wearing Lazarus' pink and black just months ago. Today he switches to cyan and purple after joining Built By Gamers
There's no doubt Kreo is a polarizing dude. From dominating the World Cup circuit for a 7 figure bag to "Raven Skin" and "Storm Surge" controversies, he's in the news cycle quite a lot. And this week Kreo makes the news once again, but for an entirely different reason: announcing his new Fortnite family
Queue Built By Gamers (BBG), stage left. The relatively new organization first entered Fortnite with 3 solid pickups: Posick, Ajay, and (now retired) Clank. Ronaldo (not the cheater) also joined BBG roughly two months ago, rounding out a 5 man team. But the BBG players would soon have to make even more room with yesterday's arrival
He's one of the highest earning Fortnite players. Now he's our newest signing.

Join us in welcoming @KreoFN to BBG!#BBG #stormsurge pic.twitter.com/FaBRFkYuFS

— Built By Gamers (@builtbygamers) April 21, 2020
In a light-hearted Twitter announcement video, everything is now official. Make sure to watch the full clip as the skit is absolutely hilarious and executed to a T. On a more serious note, it's time to break down the pickup itself – will this signing shape up to be worthwhile?
To answer the big question, I chatted with BBG's talent acquisition and general manager SpringLane. When asked about why they gravitated towards the young star, SpringLane said "We feel he is a crucial competitor and influencer within the Fortnite scene and after we got to know him a bit better each call, we realized his outlook on everything aligns exactly with where we want to take BBG in the future"
Organizations must take into account the financial viability of each prospect; it's an integral part of the recruitment process. To that SpringLane mentioned the nature of dual content creators and competitive players: "We gravitated towards Kreo for a really solid mix between his streaming, content creation, and competitive play. He is one of those players who we like to call hybrids within the scene.. essentially being able to do both (create good content and place at the top of the leaderboards each event)"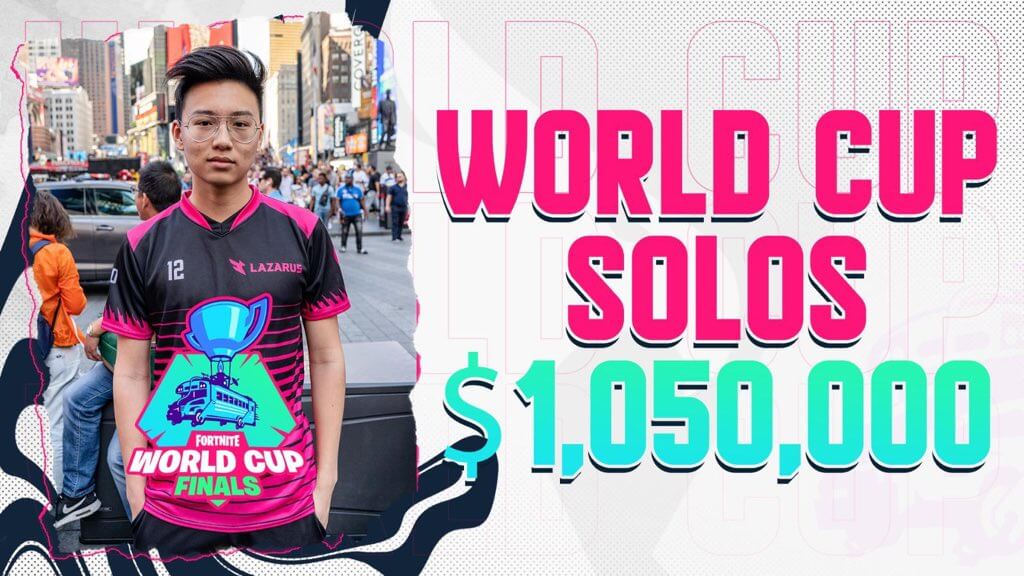 Kreo wins $ 1,050,000 at the Solo World Cup Finals, becoming an overnight millionaire gamer
Being an elite "hybrid" within the scene makes your organizational value skyrocket. BBG was quick to pull the trigger… at least quicker than all other Tier 1 organizations. But it's definitely not all sunshine and rainbows when we delve down the rabbit hole that is Kreo
I decided to be blunt and address some key issues that may have caused pause towards picking up the 4th place Solo World Cup finisher, namely the recent collusion ban during Week 1 of FNCS Duos. To that SpringLane elegantly responded, "As for the storm surge incident, we understand that everyone makes mistakes and that everyone is human.. No one is perfect. Knowing Kreo and talking with him in calls about what he plans to do during his ban and after reassuring us that we know he will come out of this bigger and better. He understands what he did and is facing the consequence for it but we think it is one of those things that Kreo will come out of as a bigger and better individual and as a player. We wouldn't bring in any players who we didn't think could be a great leader and represent BBG the right way!"
All in all, nobody doubts Kreo's prowess both in competitions and on stream. "Plus not everyone can say they have placed 4th place in one of the worlds largest single tournaments ever," SpringLane slyly added. The future for Kreo is undoubtedly bright if he follows the current trajectory. Hopefully BBG is able to provide the much needed stability and foster an environment filled with integrity and work ethic
Follow us on Twitter for more competitive insights!